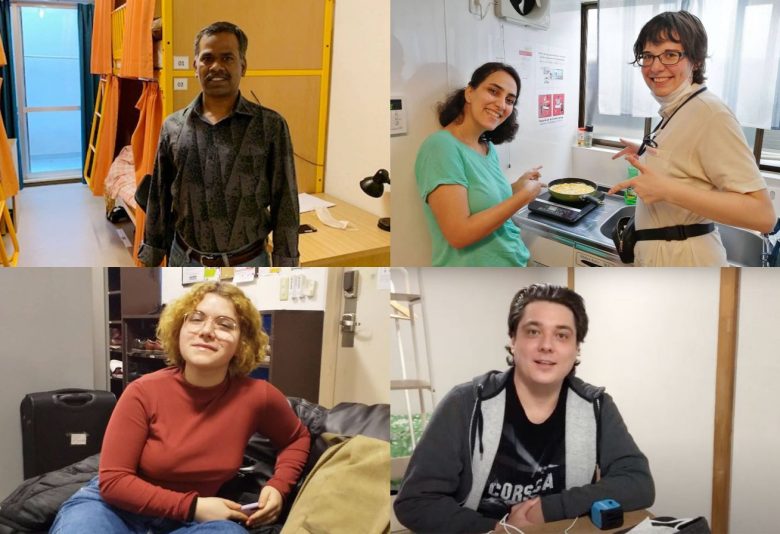 2020/07/09 (Thu)
People in SAKURA HOUSE
Resident Stories vol.06

He is a chef and works in Roppongi, and has already stayed with us for almost 6 months.
Now he is temporarily going back to his country and told us he will come back soon after the shops start again.
Let's get a little rest and prepare for the new starting in the near future together, and Fighting!!


Today we met our nice resident from Iran.
She is currently doing an internship in Japan. Before she lived in Munich, Germany, and studied computer science.
She is planning to go back to Munich. Our german and korean staff could enjoy today her cooking skills.
It was so delicious.


We sit for a small chat with our resident Axel from KYOTO ANNEX.
https://www.sakura-house.com/building/kyoto-annex
He stayed in one of the shared rooms of the house and comments on his stay as well as gives some encouraging words to those looking forward to making their trip to Kyoto.


We also have many short-term people stay at SAKURA HOUSE.
Such as this kind guest have stayed with us for a couple weeks in SENDAGAYA 4CHOME, the most difference with the hotels is that you are free to use the common area instead of stay in your room all the time, the shared kitchen for cooking and the chance to exchange your stories with other residents here.
Is it the time to consider the share houses as an option for your next trip?

SAKURA HOUSE
Nishi-Shinjuku K-1 Bldg. 2F
7-2-6 Nishi-Shinjuku, Shinjuku-Ku Tokyo, Japan
Postal code: 160-0023
Google map
From Japan:
From outside Japan:
Mail:
Office hours:

8:50 am to 8:00 pm
We are open every day of the year.
Tokyo time:

05:04