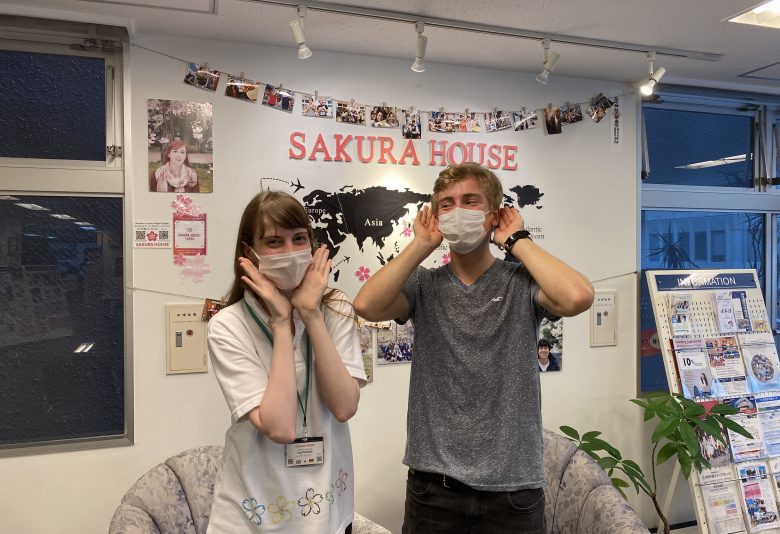 2020/08/20 (Thu)
People in SAKURA HOUSE
KAWAII New resident is coming!
Konnichi-wa!
Japan is really hot weather now.  
(I don't want to go outside!!)

Our newest resident coming from Germany!
He just finished his exchange year at Chuo University.
And is now interning at a major Japanese law firm!
We are glad that he chooses to stay with us during his last days in Japan.

To all of you who are wondering about the pose,
we thought we will go all the way and sharing our best attempt to look kawaii.
He did his best as a teacher.
The result, well, we tried…Don't be too hard on us.
SAKURA HOUSE
Nishi-Shinjuku K-1 Bldg. 2F
7-2-6 Nishi-Shinjuku, Shinjuku-Ku Tokyo, Japan
Postal code: 160-0023
Google map
From Japan:
From outside Japan:
Mail:
Office hours:

8:50 am to 8:00 pm
We are open every day of the year.
Tokyo time:

17:36(We are open now!)