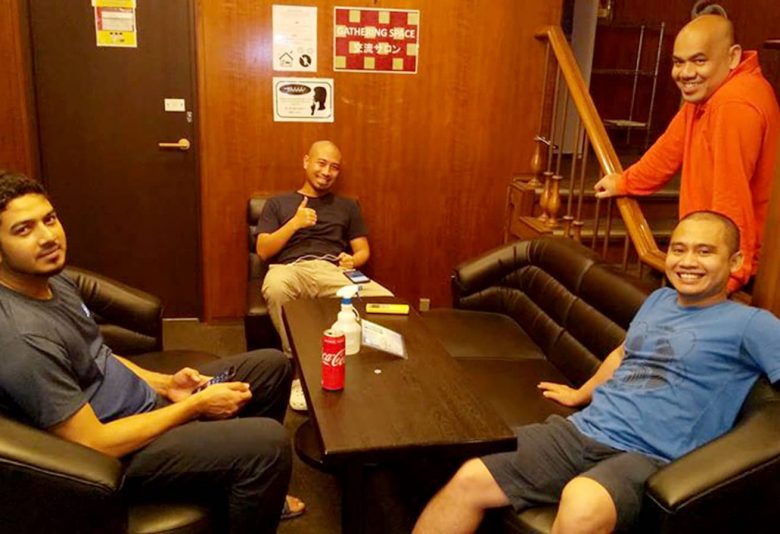 2020/08/06 (Thu)
People in SAKURA HOUSE
Resident Stories vol.08

This nice resident from India returned again to SAKURA HOUSE. Since he made good experiences with our service he always keeps come back.
We are so happy to meet him again.
This time it is now the 7th time for him with us.
He worked in an Japanese company and still keeps try learning Japanese language.


We met this cute resident from China, he just finished his final semester from the University of Tokyo and will be back to his hometown soon.
He shared with us some good memory during the period of his stay at SHINJUKU KAGURAZAKA, something like the yummy Japanese salmon and beef.
We wish you a bright future!


Meet the residents of our Muslim friendly shared house in Yoyogi Uehara.
They are enjoying their life in Japan!
They are sharing a relaxing time in the living room after their lunch.
If you too, you want to share time and experiences with people from all around the world while enjoying Japan.
Don't hesitate to contact us, our international team will be glad to assist you!

SAKURA HOUSE
Nishi-Shinjuku K-1 Bldg. 2F
7-2-6 Nishi-Shinjuku, Shinjuku-Ku Tokyo, Japan
Postal code: 160-0023
Google map
From Japan:
From outside Japan:
Mail:
Office hours:

8:50 am to 8:00 pm
We are open every day of the year.
Tokyo time:

01:24