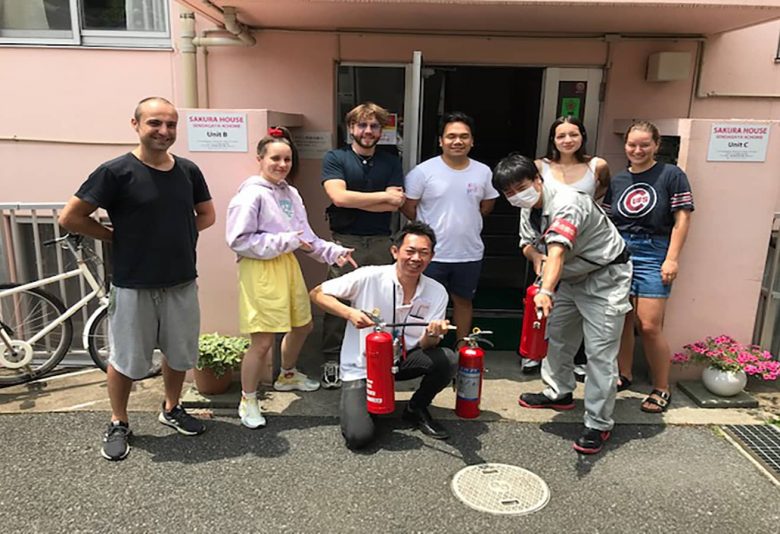 2020/06/09 (Tue)
Living in Japan
Firefighting training at SENDAGAYA 4CHOME
Our resident's safety is of utmost importance to us. Therefore we regularly perform fire safety inspections.
Last week we also did an evacuation drill at our flagship share house SHIBUYA SENDAGAYA 4CHOME where our residents learned how to operate fire extinguishers, emergency ladders etc..
With instructions from a professional company our residents were excited to try out the emergency ladders and fire extinguishers.
Of course we didn't play with real fire, but the traffic cone did a real great job in his role as a fire ground.

Thanks to all participants!

SAKURA HOUSE
Nishi-Shinjuku K-1 Bldg. 2F
7-2-6 Nishi-Shinjuku, Shinjuku-Ku Tokyo, Japan
Postal code: 160-0023
Google map
From Japan:
From outside Japan:
Mail:
Office hours:

8:50 am to 8:00 pm
We are open every day of the year.
Tokyo time:

17:38(We are open now!)