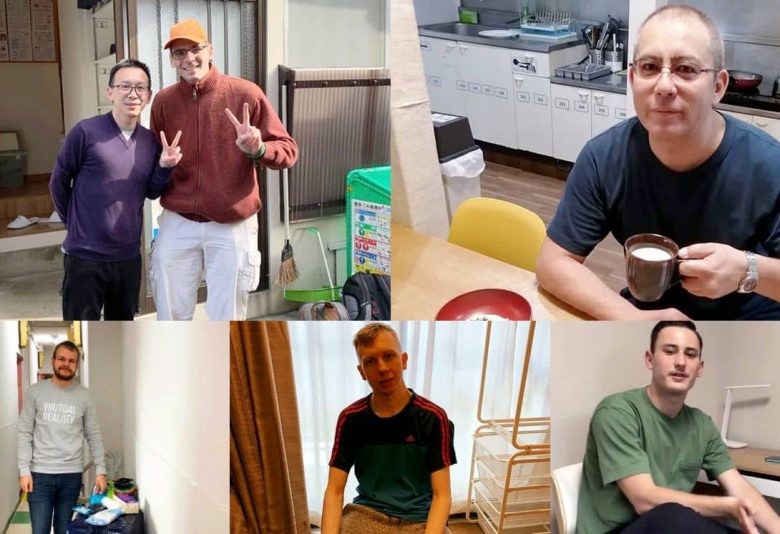 2020/05/26 (Tue)
People in SAKURA HOUSE
Resident Stories vol.03

We are happy to see our resident starting his next step to his new life in Tokyo.
He is from Russia and have stayed in the male's shared room at sendagaya with us for over one year, as a Japanese language school student.
During these days, he experienced some part time job like Uber Eats to support his life, and now he has well prepared move in to a private room in other place!
Wish you have a good new life.


Today we met with our resident before he checked out from our house in Shibuya.
He is from France and has decided to move to Kyoto to start his new Job.
We met with him and he told us that he wanted to enjoy a last meal in the house before leaving.
We wish him all the best and hope that he will enjoy his new life in Kyoto.
Please stay safe and good luck!


It is really a good way to live as locals by staying at a share house a bit away from the central Tokyo.
He shared with us that the Japanese neighborhood is very friendly and even explained him the knowledge about how to deal with earthquake.

We have met with this cool resident from Belgium!
He stayed with us and enjoyed his life in Japan!
He told us that he had a hard time to find a flight back home.
After extending his stay with us he finally could manage to find one flight.
Have a safe trip back!

We sit to have a chat with one of our residents in Sakura House Kyoto just before he leaves.
Take a listen to how his stay was after 3 months and his advise for those planning to come to stay in Kyoto in the future.

SAKURA HOUSE
Nishi-Shinjuku K-1 Bldg. 2F
7-2-6 Nishi-Shinjuku, Shinjuku-Ku Tokyo, Japan
Postal code: 160-0023
Google map
From Japan:
From outside Japan:
Mail:
Office hours:

8:50 am to 8:00 pm
We are open every day of the year.
Tokyo time:

20:14