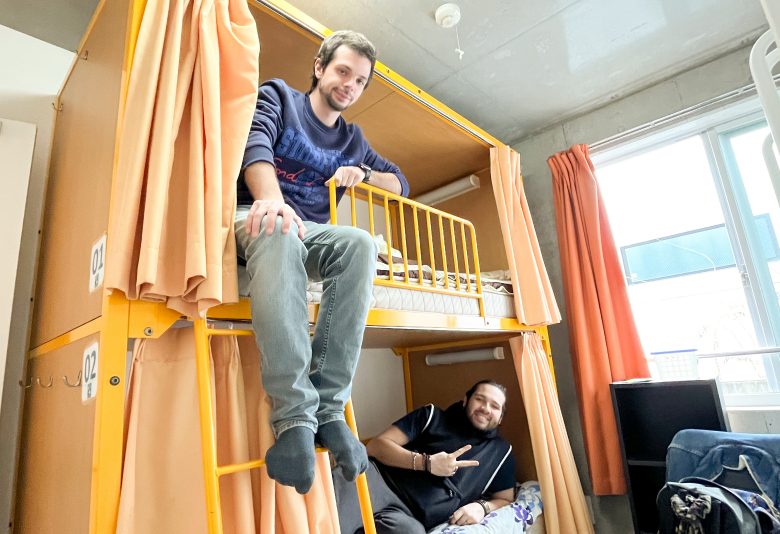 2023/06/07 (Wed)
Living in Japan
Great Affordable Stay in TOKYO
What is the difference between share houses and guest houses?… this is a common question we get.
The simple answer is: a guest house has shared rooms, and a share house has private rooms.
While having your own private room may sound appealing at first, there are actually unique advantages in living in a guest house.
Aside from being great budget-friendly options, they are also the best place to meet other people if you are on a solo journey.
Many foreigners experience social isolation and trouble finding friends when they move to Japan.
To avoid that, some people chose to move into a guest house for the first few months.
When you move into a guest house, you automatically join a friendly community of same-minded people who will be there with you as you embark on your adventure in Japan.
And that is the beauty of living in a guest house.
Guest houses have thus become the ideal place for short-term travelers, students and those on a working holiday visa.
But here is the thing: not every guest house is the same.

Our TABATA C Guesthouse offers a wide, open common space design that is ideal for those looking to make friends in Japan.  The female dormitory in particular is very popular, as many young female travelers find a safe and supporting community here.
YOYOGI KOEN – B

The YOYOGI KOEN B guest house rooms, on the other hand, are smaller with just 2 or 3 beds, and preferred by university students. After all, living with a roommate is a quintessential part of the college experience.
OTA-KU OMORI

Finally, OTA-KU OMORI has exceptionally big rooms with only 2 or 3 beds – and plenty of space to store your possessions.  Due to its strategic location between Tokyo and Yokohama, this house has become a popular choice for those who come to Japan on a working holiday, an internship, or just to showcase their talents.
Different guest houses, for different people.
Why not give it a shot and stay at one of our guest houses when you come to Japan?
SAKURA HOUSE
Nishi-Shinjuku K-1 Bldg. 2F
7-2-6 Nishi-Shinjuku, Shinjuku-Ku Tokyo, Japan
Postal code: 160-0023
Google map
From Japan:
From outside Japan:
Mail:
Office hours:

8:50 am to 8:00 pm
We are open every day of the year.
Tokyo time:

05:58