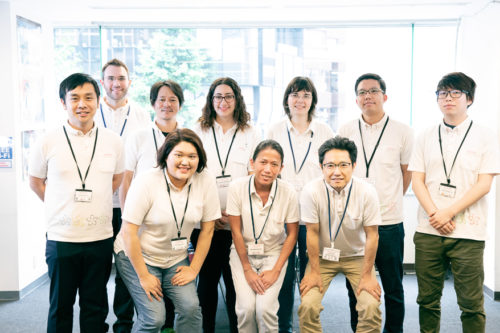 2019/10/08 (Tue)
Staff Blog
5 Things That Make SAKURA HOUSE Unique – Part 2: Service Is Our Passion
Service is our passion and we do believe that Service is more than just providing our residents with a place to stay. SAKURA HOUSE and our residents are a community, building a home away from home. We like to go the extra mile and make the process for foreigners coming to Japan as smooth as possible. From problems with foreign credit and debit cards, getting a SIM card in Japan to administrative thing like registering an address at the ward office – our international staff knows how to face those common issues and often can look back on their own experiences.




When checking in at SAKURA HOUSE our multilingual staff (English, French, Spanish, German, Chinese, Korean, Thai, Tagalog, Japanese) will provide you with information about the surroundings of your accommodation and are more than happy to answer your questions, arrange a taxi for you and store your luggage.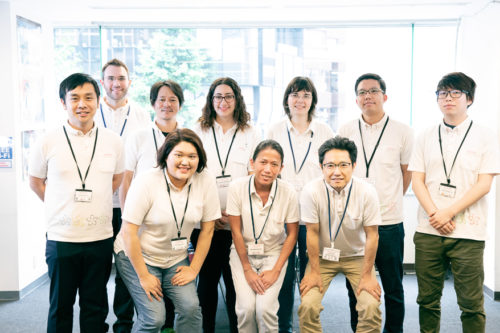 Our SAKURA HOUSE LOUNGE is open 365 days a year and equipped with free Wi-Fi, PCs and drinks for our residents.

Here we also provide information about upcoming events and other group companies offers like the Design Festa Gallery as well as our Okonomiyaki restaurant Sakura Tei in Harajuku or our 300BARs in Ginza.




One of our main goals is to make everyone feel welcome at SAKURA HOUSE. Therefore, we also provide rooms exclusively for women as well as Muslim-friendly accommodations and provide information regarding mosques, prayer rooms, Muslim-friendly restaurants and halal food shopping.




Our Sales & Resident Relations team will be there for you every day in our SAKURA HOUSE Office Lounge in Shinjuku from 8:50 AM until 8 PM.
SAKURA HOUSE
Nishi-Shinjuku K-1 Bldg. 2F
7-2-6 Nishi-Shinjuku, Shinjuku-Ku Tokyo, Japan
Postal code: 160-0023
Google map
From Japan:
From outside Japan:
Mail:
Office hours:

8:50 am to 8:00 pm
We are open every day of the year.
Tokyo time:

04:24