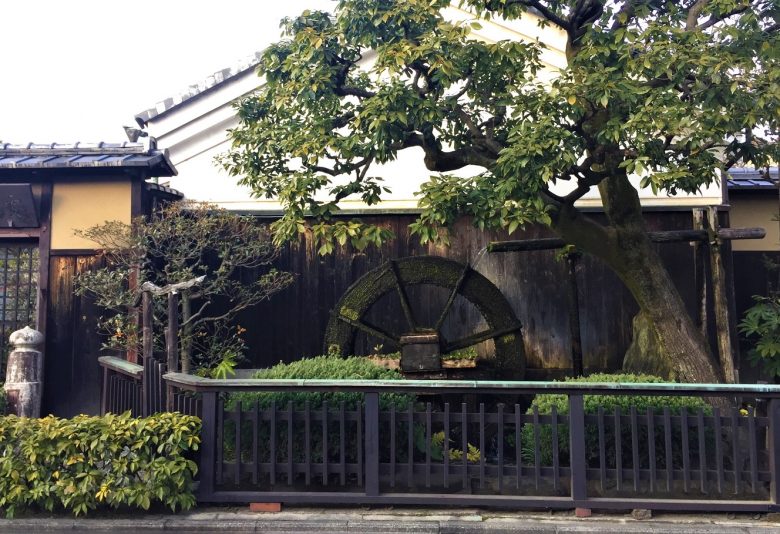 2021/10/13 (Wed)
Living in Japan
Curious places around SAKURA HOUSE KYOTO
Nothing beats the adventure and fun of living overseas. Whether it be a long term stay or a short term stay, visiting other countries expands one's mind and discovery of the world, particularly if the is a chance of living in such places for a monthly stay or a yearly stay. From all the countries in the world, Japan is certainly one that has unique customs and traditions, and no place shows it more than the city of Kyoto, the old capital of the country for a period of over 1.000 years.
Also worth mentioning here is that, by staying at a share house or guest house option, the whole experience of living overseas can be enhanced while sharing house with people from all around the world with different backgrounds and ways of thinking.
So lets take a look at some curious places around our SAKURA HOUSE KYOTO Machiya share house and private house units location, in the area of Nishijin, right at the center of Kyoto city. 
Archeological Museum

Our first stop is the city's Archeological Museum, located just a brief walk away from our houses. Here, valuable treasures found all around the Kyoto area are kept and displayed to give a glimpse of what life was like. But not only this, the museum also has a nice collection of historical books with more pictures and description of everyday items, pictures, photographs and of course traditional ukiyo-e art pieces.
The museum is located within a 3 minute walk on Imadegawa Dori street just behind SAKURA HOUSE KYOTO, and it is completely free of charge.
Antique shops

Being one of Kyoto's most historically important areas, Nishijin has a great amount of antique shops with unique items and at a great price as well. Some focus on special items such as kimonos or pottery, but most of them have a great variety of products on display making a museum kind of atmosphere when walking inside.

Also close by is the Kitanotenmangu Shrine, which hosts the Tenjin-san flea market every month on the 25th, something to not miss if looking for a good national treasure.
Special walks

Walking around the streets of Nishijin by itself is just wonderful. The whole are is filled with traditional Machiya style townhouses used as homes and also as shops or companies. Some also have very special entrances like the one shown above with a water wheel and a lake filled with "koi" carp fish.

Other areas have embedded pieces of nature and history into modern delights, like the Horikawa River pictured above. This river has a small forest like area where the river commences its flow parallel to busy Horikawa Dori street and its large buildings. This is a great place to relax, escape the heat during summer and enjoy local events, since some as the Tanabata Festival usually takes place here with several illuminations and live shows.
Magical shrines
A must when staying in Kyoto is visiting the several temples and shrines all around the city. It is estimated that there are over 2.000 of these, and some of the most important are located near SAKURA HOUSE KYOTO.

We mentioned Kitanotenmangu Shrine before, but one shrine that is regularly overseen is the great Seimei-jinja Shrine with its rich history and magical ambiance. Foreign travelers usually get attracted by the pentagon star sign when passing by, but locals from all around the country come particularly to this shrine to help aid some ailment and absorb some of its power. You can read a bit more about it on our dedicated Sakura Tip about it.
National historical sites

Having been the capital city of Japan, the emperor's former residence remains in the city, this is the Kyoto Imperial Palace and its large national garden, Kyoto Gyoen National Garden. Used for picnics, sports, mettups and just for a nice walk, this place is just a 15 minute walk away from our machiya houses and is just outside Imadegawa Station, part of one of the city's main rail lines, the Karasuma Line.
City historical sites
From all the places wrapped with historical value, there is one that remains very much alive and active is the oldest "hanamachi" (geisha district) in Kyoto, Kamishichiken.

This long street connecting Imadegawa Dori to the north-eastern gate of Kitanotenmangu Shrine, shows a line up of old machiya houses with a great variety of modern and traditional shops. The geisha teahouses also continue to be here, offering the opportunity to see some of these living treasures of the Japanese culture. You can read some more about Kamishichiken on our dedicated Sakura Tip.
Special city views

Kyoto is known for being surrounded by mountains, which allows the opportunity for hikers to get some of the most beautiful views of the city. However, for those who are unexperienced in hiking and would still like to enjoy a great city view there is Funaoka-yama. This large hill is very easy to climb and not only has a nice view, but also a very beautiful shrine at its peak, Kenkun-jinja. also known as Takeisao-jinja. You can read a little more about it on our special Sakura Tip about it.
Night walks
With so many shrines all around the city, it is normal to feel a certain sense of magic in Kyoto and particularly in one area, the Yokai Street.

"Yokai" are supernatural monsters from the Japanese folklore. The history of these is kept alive at a street just a few minutes walk away from our machiya houses. Shops are decorated with their images and some even have very peculiar interior decorations. Without a doubt it attracts curious travelers and makes it an interesting place to visit after sunset. Read a bit more about this street's origin on our dedicated Sakura Tip.
During your stay in Kyoto, you can always chat with our onsite staff to know of some more special places that can bring you closer to the magic that the city has to offer. Feel free to contact our experienced staff to begin your plans of stay in the city on your next trip.
SAKURA HOUSE
Nishi-Shinjuku K-1 Bldg. 2F
7-2-6 Nishi-Shinjuku, Shinjuku-Ku Tokyo, Japan
Postal code: 160-0023
Google map
From Japan:
From outside Japan:
Mail:
Office hours:

8:50 am to 8:00 pm
We are open every day of the year.
Tokyo time:

11:53(We are open now!)