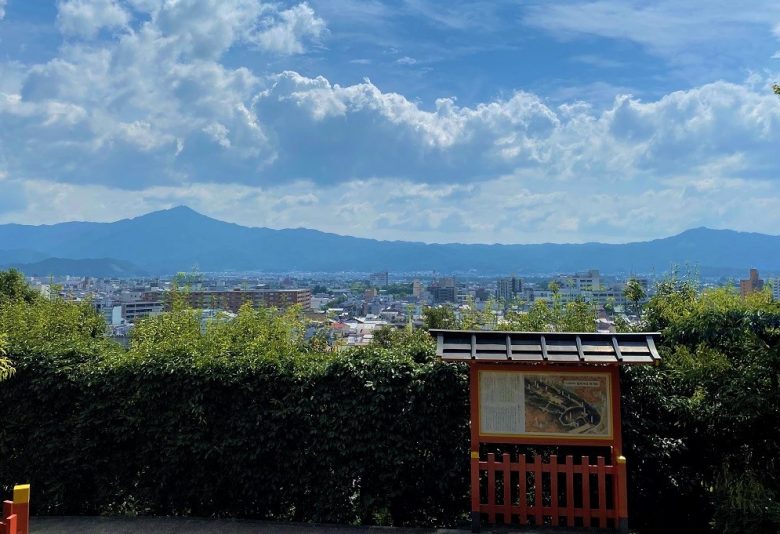 2021/09/19 (Sun)
Living in Japan
5 places to visit around Kyoto
A stay in Kyoto is one of the most recommended things to do when visiting Japan. The traditional aspects that make Kyoto stand out are highlighted due to its reduced size, in comparison to other cities, and great variety of sightseeing spots, many of which are recognized as World Cultural Heritage Sites by UNESCO. However, particularly for those planning to stay long term in Kyoto, there are other options to expand the discovery of the Kansai area. In this Sakura Tip, we look at 5 travel options around Kyoto city that can help enjoy further more your stay in Japan.
– Nara –
Having been the capital of Japan between the years 710 and 794, much of Japan's traditional history is also kept in this beautiful city. The ambiance is very much like that of Kyoto, relaxing, with plenty of nature surrounding it and no large skyscraping buildings. 
Nara is easily accessed from our SAKURA HOUSE KYOTO machiya houses by starting the trip at Imadegawa Station. From here the Karasuma Line shall connect with the Kintetsu Kyoto Line allowing to reach Kintetsu-Nara Station in about 1 hour. This train station is located at the entrance of Nara Park, one of the most recommended (and most visited) destinations in the city.

Other access options may be displayed in the above map.
Other access options include stopping at Kyoto Station to board on the Nara Line, but this option not only takes a few minutes more, but also shall leave one further away from the park, which we do recommend visiting.
Nara Park is a must for those visiting the city for the first time. It is well known for having cute deers simply wondering freely, some you can pat but it is best to be careful if deciding to buy some feed for them since they can turn a little bit aggressive to snatch the whole bag. This park also houses some beautiful attractions such as Todai-ji temple (the Great Eastern Temple), Kasuga Taisha shrine and the well visited Nara National Museum with its well acclaimed Buddhist art pieces. The surrounding area also provides a great variety of shops and restaurants that shall entertain travelers from all ages for an entire day.
– Osaka –
Another common destination among long term and short term foreign students, workers, interns and travelers in general is the second greatest metropolis of Japan, Osaka.
This city has a great variety of option on terms of entertainment, tourism and history. Being a large scale city, moving around is not much of a problem with its many railway lines interconnecting and reaching all corners of town. That being said, it is best to keep a map (preferably with GPS) since it is easy to get lost while seeing all the eye-catching shops and restaurants. After all, Osaka is well known for its impactful advertisement and its friendly outgoing character. A quick walk around the shop arcades at Namba shall perfectly point out to this. The large influx of foreign travelers allows for better communication possibilities with the locals, already accustomed to deal with foreigners.
Sightseeing spots vary greatly with modern options such as the Universal Studios theme park of Japan, and historical emblems such as the great Osaka Castle and its beautiful surrounding park area.
Osaka can be easily accessed again from Imadegawa Station in about 1 hour (the cheap way) or under 40 minutes (the fast but slightly more expensive way) passing through Kyoto Station.
– Shiga –
Shiga prefecture is well known for its large lake,  the Biwa Lake. This expansion of this lake is so large it actually feels like watching the ocean. Besides this, it also offers a great variety of natural spots, making it a wonderful destination during spring and summer as well. However, traveling within Shiga can take some more time due to having the lake right in the middle of the city and several mountains in its surroundings.
Some historical landmarks include Hikone Castle, an original castle structure that mostly survived the passage of time and several wars, Enryaku-ji Temple and its beautiful natural scenery, the ninja city of Koka and also the Miho Museum and its unique architecture.
The most convenient point of entry to Shiga is Otsu Station, accessed in about 40 minutes from SAKURA HOUSE KYOTO passing through Kyoto Station.
– Kobe –
Kobe is a beautiful example of how history has shaped Japan. Being the capital city of Hyogo prefecture, Kobe is an attractive destination due to its modern look and its beautiful scenery by being located between the coast and the large Rokko mountain.
Being one of the port areas that first opened to foreign trade in the 19th century, the city has kept an impressive amount of European style buildings that amaze foreign visitors. 
Attractions here include the lively shopping and entertainment area of Kobe Harborland, the Kobe City Musseum, the Kobe Chinatown, the Shin-Kobe Ropeway connecting to Rokko mountain and its breathtaking views on the way and of course, the Kobe Beef (not actually an attraction but the reason for receiving may visitors).
It can take some time to access Kobe from Kyoto due to the mountain range in between, but time can be easily be reduced using the Tokaido-Sanyo Shinkansen train from Kyoto Station, taking about 30 minutes to reach Shin-Kobe Station at the center of the city.
– Kyoto –
Our final recommendation is to stay within Kyoto prefecture. Kyoto city is just a fragment of the greatness that the whole of Kyoto has to offer. For example, did you know that there Kyoto has beaches to the north? Or that you can also participate in the harvesting of fruits and nuts such as the famous chestnuts from Kyotanba? How about the impressive natural walkway of Amanohashidate, also ranked as one of the best scenic views in all of Japan!
The only setback of these areas are that, due to the mountain range, buses tend to be the only way of access other than a car. Therefore, it is best recommended to plan a trip within Kyoto prefecture with your friends or housemates by renting a car and sharing the expenses. A great advantage though, is that due to these limited access options, crowds are easily avoided. However, other areas such as Uji, the origin of some of the most exclusive green tea leaves, is easily accessible by train.
In the end, Kyoto city is located in a great central position of Kansai, which allows easy access to neighboring prefectures just by taking the conventional city train, but the convenience of having the "shinkansen" (bullet train) stopping at Kyoto Station also allows to extend the adventure to other cities such as Nagoya, Hiroshima and even Fukuoka.
If looking to make something extra during your stay in Kyoto, don't hesitate to share your plans with our onsite Kyoto staff and we shall be more than happy to assist, as always.
SAKURA HOUSE
Nishi-Shinjuku K-1 Bldg. 2F
7-2-6 Nishi-Shinjuku, Shinjuku-Ku Tokyo, Japan
Postal code: 160-0023
Google map
From Japan:
From outside Japan:
Mail:
Office hours:

8:50 am to 8:00 pm
We are open every day of the year.
Tokyo time:

02:47