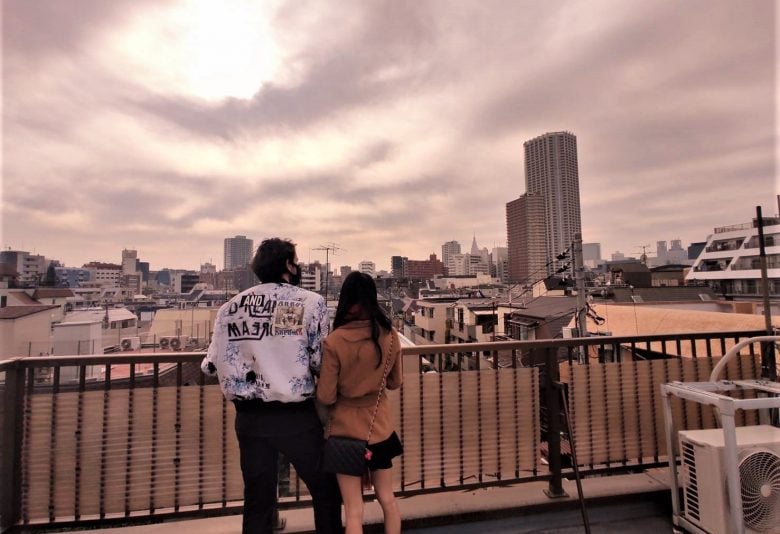 2021/07/23 (Fri)
Living in Japan
SKYDECKS of SAKURA HOUSE
IT'S ALL ABOUT THE VIEW
Enjoy your before sunsets and sunrises moments from high above the ground in your Tokyo Share House.
Of course, there are loads of amazing viewing decks around Tokyo. Climbing up the Tokyo Skytree, Tokyo Tower, Shibuya Sky, or Mori art museum Rooftop just to name a view, will certainly do the trick…
For those of you who would like to enjoy a sunset from the comfort of your home!
Here is a small selection of our Sakura Houses rooftops with a view to ache for!
OUR ROOF TOP 3
Here are our TOP 3 Share Houses and Apartments that are amazing for enjoying romantic hangouts!
TOP 3 – SAKURA HOUSE MOTOHASUNUMA 

TOP 2- SAKURA HOUSE SHINAGAWA TOGOSHI 

 TOP 1- SAKURA HOUSE AKEBONOBASHI 4 

Ready to make your booking and settle into one of our tokyo share houses or tokyo apartments! 
SAKURA HOUSE
Nishi-Shinjuku K-1 Bldg. 2F
7-2-6 Nishi-Shinjuku, Shinjuku-Ku Tokyo, Japan
Postal code: 160-0023
Google map
From Japan:
From outside Japan:
Mail:
Office hours:

8:50 am to 8:00 pm
We are open every day of the year.
Tokyo time:

12:48(We are open now!)