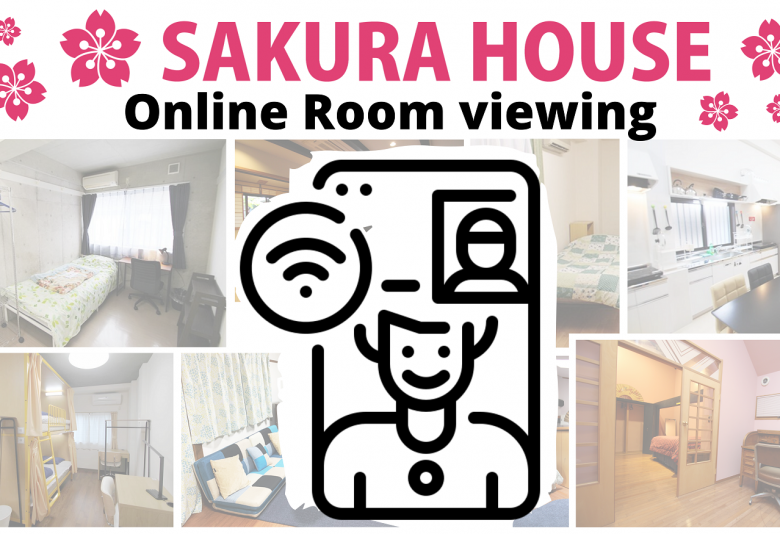 2021/07/08 (Thu)
Living in Japan
Take the first step to your trip to Japan
If you are waiting for the borders to re-open and would like to already have your accommodation at an apartment, share house or guest house in Tokyo or Kyoto decided, a Remote Room Viewing online is a nice option.

Sometimes it can be difficult to get an idea of how spacious a room is or how the house is designed by seeing pictures or videos. Seeing your desired room live allows you to go with our staff through the entire unit while getting some valuable information about how our houses and apartments are organized, what the neighborhood is like and what is equipped in the house.

See any of the available apartment, share house or guest house rooms of Sakura House Tokyo & Kyoto from the comfort of your home, speak directly with our staff and have any questions answered live. Take the first step towards your awaited trip.

Remote Room Viewing contact form: https://www.sakura-house.com/contact/remote-room-viewing
SAKURA HOUSE
Nishi-Shinjuku K-1 Bldg. 2F
7-2-6 Nishi-Shinjuku, Shinjuku-Ku Tokyo, Japan
Postal code: 160-0023
Google map
From Japan:
From outside Japan:
Mail:
Office hours:

8:50 am to 8:00 pm
We are open every day of the year.
Tokyo time:

20:17