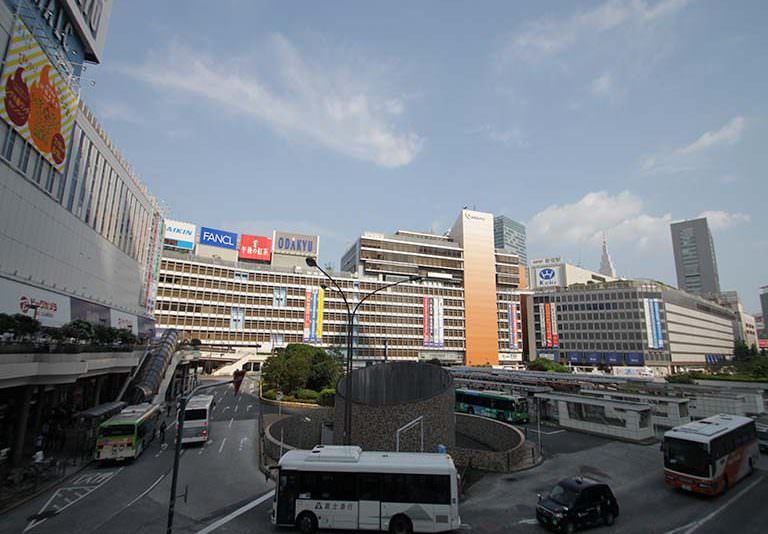 2019/10/04 (Fri)
Living in Japan
How to get to Shinjuku station from Narita Aiport Terminal by train
The other day, I escorted a friend to the Narita Aiport. I got to experience what all of you go through when you arrive in Japan and to be honest with you, even though I have lived in Japan for 9 years now, it can still be a bit overwhelming to  find the right information.

This blog is dedicated to those that would like to have an idea on how to get from the Narita Airport Terminal 1 to Shinjuku by the ordinary train ( meaning not using the Narita Express train or the Sky Liner ).

The reason why I would like to share the information of how to get to Shinjuku station by the normal train service is because, it the cheapest option if you would like to cut down on transport cost.

** From the Narita Aiport Terminal 1, there is a direct line from this station to Nippori station using the ( Keisei Main Line Limited Expressway · Keisei Ueno Line ) .

This first part of the trip cost ( 1.025 yen with an IC card, which you can easily issue one from the ticket machine if you do not have one )
** Make sure to head to the platform number 2 ( shown by the number 2 on the blue bill board )
**  Once you reach the platform, confirm with display screen ( which changes from Japanese to English every few seconds ) the next train arriving is Limited Express train and heading to the Nippori, Ueno and Oshiage direction.
There is a time table ( one for weekdays and one for weekends and holidays ) that you can refer to that shows you what hour and minute the train arrives. Please note that the Limited Express Train arrival time is highlight in RED.
The train actually arrives a few minutes early . You can use this time to connect to the free wifi and for example, give an update to your family back home about your current status and location.
The trip from Narita station terminal 1 to the Nippori station ( where you have to chance once to the Shinjuku direction ) will take you around an hour and 16 minutes.

Once you arrive at the Nippori station, you have to transfer to a line called the JR Yamanote line that heads to Shinjuku station.
Please make sure to head for the Platform number 11. The train from this platform will take you directly to Shinjuku station.
Travelling from Nippori station to Shinjuku would cost you only 194 yen ( using an IC card ).

In total. for the whole trip by ordinary train from the Narita Terminal 1 station to Shinjuku station is

1.025 yen + 194 yen = 1.219 yen 

I hope you found this blog useful and you if you would like to contact me for more information, check out our website below.

Sakura House Website 
SAKURA HOUSE
Nishi-Shinjuku K-1 Bldg. 2F
7-2-6 Nishi-Shinjuku, Shinjuku-Ku Tokyo, Japan
Postal code: 160-0023
Google map
From Japan:
From outside Japan:
Mail:
Office hours:

8:50 am to 8:00 pm
We are open every day of the year.
Tokyo time:

09:59(We are open now!)