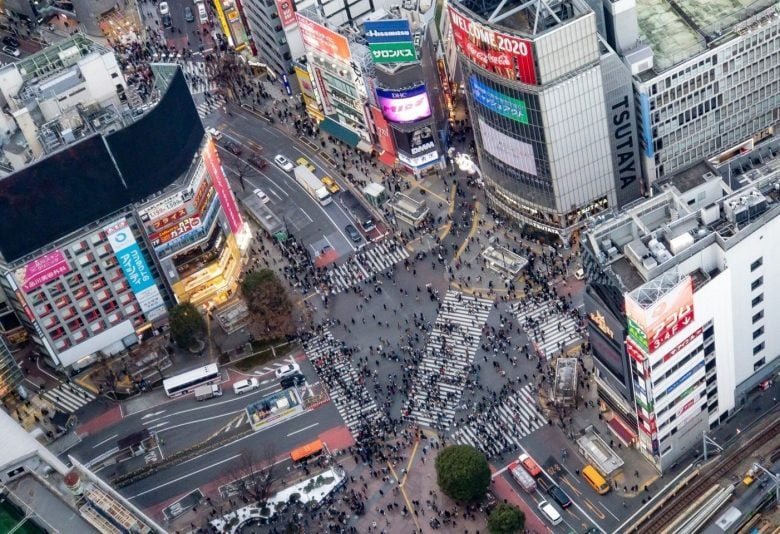 2021/09/15 (Wed)
Living in Japan
5 places to visit around Tokyo
A long term stay in Tokyo means having the chance to discover other nearby areas as well. Whether it be traveling on the weekend while resting from work, gathering with your Japanese language school classmates for a group trip, enjoying the company of your new university friends or simply traveling and sharing the experience with your Share House housemates or Guest House roommates at Sakura House.
There are many places to see and things to do inside of Tokyo, but visiting nearby areas provides even more fun and amazement. So here we outline just 5 recommended areas you can visit while enjoying your stay in Tokyo, during a long term stay or also a short term stay.
Yokohama
Neighboring Tokyo city to the south, Yokohama is another regular destination for students, foreign workers and Japan enthusiasts. It further extends the entrainement options that Tokyo has to offer with several shop and restaurant centers (including the large Chinatown area), park areas by the sea, several themed cafes (including a feet soaking hot spring), historical shrines, interactive zoos, the unmissable Cup Noodle Museum (where you can make your own cup noodle) and more. This city is a great option for anyone traveling with friends, with family members, with kids or also alone.
Yokohama Station can be easily reached from Tokyo Station via the Tokaido Main Line in about 27 minutes, and even here you can begin your discovery of Yokohama by wearing a Kimono at one of the station's shops.
Kamakura
A regular image of Japan includes the large statue of Buddha located in this area, the Kamakura Daibutsu. But the city is not limited to just this, it also boasts some of the most beautiful temples and shrines like Meigetsuin Temple, Engakuji Temple, Tsurugaoka Hachimangu Shrine and Hokokuji Temple with its amazing bamboo groove; the eye-catching local handcrafted Kamakura carvings goods, offering a great chance to get some exclusive souvenirs (also do not forget Toshiyama's Hato Sable, a rich butter cookie shaped like a dove); a nature surrounding ride through the Enoden railway line; and of course the Kamakura Daibutsu large buddhist statue.
Kamakura is very much a trip to the traditional aspects of Japan, the beauty of nature and delicious goods. It is located further south of Yokohama and it can be reached from Tokyo Station in about 1 hour trasnfering from the JR Yokosuka Line or JR Tokaido Main Line to the Yokosuka Line. The best of all is that just outside the station is the Komachi-dori, a large street filled with shops and restaurants offering traditional and modern goods and great menus, all in the ambiance that characterizes the city.
Tokyo's Disney theme park
Located just beside Tokyo, in the prefecture of Chiba, this is a most visited area by basically anyone staying in Tokyo. It is common to think that kids may have the most fun, but adults also regularly visit the many attractions and lively atmosphere of the park. Also, the seasonal events keeps on attracting repeaters all year round. We specially recommend going there as a group to further enjoy the excitement and make unique friendship memories.
It is easy to access from Tokyo Station in just about 15 minutes via the JR Keiyo Line arriving at JR Maihama Station and then boarding the tram that leads to the park.
Mt. Fuji
The landmark of Japan. Recently registered as a UNESCO World Heritage Site in 2013, it is most common to visit Mt. Fuji during summer, when the climbing season takes place. It can be possible to also climb at lower heights throughout the year, but going further up is an experience of self endurance that many continue to find most attractive. Around the area there are also museums and local delicious food that accompany well the natural atmosphere of this area.
It is possible to access Mt. Fuji from Shinjuku Station via the Fuji Excursion train, a direct train connecting both points with no transfers, taking less than 2 hours ride. This is perfect to begin the trip early in the morning and continue sleeping on the train.
Izu Kawazu
Especially for those already staying in Tokyo with Sakura House, did you know we also have a house close to the beach in Shizuoka prefecture?
Regularly visited during spring for its unique cherry blossom scenery, the beautiful beaches and relaxing natural atmosphere, the Kawazu area has unexpected options for those looking to discover a different side of Japan. The particularity of this area is that the cherry blossoms usually begin blossoming earlier than other areas (around February) and continue to do so at a slower pace. This is great to begin a cherry blossom tour around the country, giving more time to enjoy these unique flowers. Also available are hiking trails, natural "onsen" baths, uncrowded beaches and more local delights.
It can be accessed from Tokyo via the the Tokaido Shinkansen transferring to the Izukyuko Line, all taking about 2 hours and 30 minutes with a ride viewing the ocean. Upon arriving, a traditional house shall be waiting you there, SAKURA HOUSE IZU KAWAZU, in a strategic location between the cherry blossom path towards the mountain trail way and the costal beaches.
SAKURA HOUSE
Nishi-Shinjuku K-1 Bldg. 2F
7-2-6 Nishi-Shinjuku, Shinjuku-Ku Tokyo, Japan
Postal code: 160-0023
Google map
From Japan:
From outside Japan:
Mail:
Office hours:

8:50 am to 8:00 pm
We are open every day of the year.
Tokyo time:

22:42