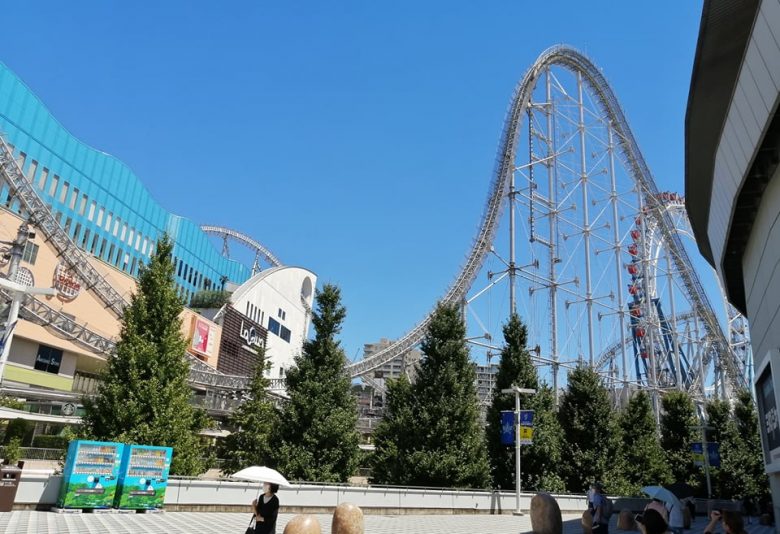 2021/09/08 (Wed)
Living in Japan
Where we have been in August 2021
As the current border restrictions continue to prevent many from completing their awaited stay in Japan, we take you all on a walk to some of the places we have visited recently while performing our maintenance duties at our houses around Tokyo and Kyoto.
We hope this gives you all an idea of what type of places are around our monthly Apartments, Share Houses and Guest Houses.
If you have already been part of our community of residents, feel free to share some of your discoveries with us on our social media platforms:
Gotokuji Station and the Tokyu Setagaya Line's tramway

With all the underground subway lines and speedy railways, having such a lovely tram still available is a great way to take it slow in an up pace urban city like Tokyo.
Close to this rail line, we have our popular and fully equipped apartments of SAKURA HOUSE SETAGAYA KAMIMACHI APARTMENT with direct access to Shinjuku!
Popular restaurant near Kagurazaka Station

No wonder it is so popular with the locals! This restaurant has a great variety of dishes at a good price. Best of all is that it is just 2 minutes walk away from SAKURA HOUSE KAGURAZAKA YARAICHO with private apartment units and private bedrooms in shared house accommodation.
Visiting our friends

Whenever we have some time, we always like to stop by and visit our friends at SAKURA HOTEL JIMBOCHO and their great 24 hour reception cafe, great to relax and enjoy a fun and friendly conversation with the staff and other guests.
Riding on Doraemon's train

The Seibu-Shinjuku Line has a train that features Doraemon occasionally. It catches the attention of both foreigners and locals alike.
We regularly use this line to visit our SAKURA HOUSE NAKANO NUMABUKURO 1  private apartment units and our affordable share house SAKURA HOUSE MUSASHINO MUSASHI-SEKI, but this time we were happy to have the chance to ride in this unique train.
Visiting Captain Tsubasa

In Yotsugi Station, there are many decorations of the famous anime and manga of Captain Tsubasa. The reason for this is that the area is the hometown of manga artist Yoichi Takahashi. You can also find hidden statues of Captain Tsubasa in the parks nearby. If you enjoyed watching or reading Captain Tsubasa, then this is definitely one place to visit!
We always remember our childhood when going through this station on our way to SAKURA HOUSE KATSUSHIKA YOTSUGI share house.
Magical places in Kyoto

In Kyoto, our staff usually passes by the great Seimei-jinja Shrine and its enchanting magical history on their way to SAKURA HOUSE KYOTO. You can read a bit more about this shrine, its history and popularity in our Sakura Tips.
Shopping mall amusement park?!

If you never heard of La Qua shopping mall, keep it in mind for your next trip to Tokyo. This shopping mall, located near to Tokyo Dome events site, has its own amusement park, how cool is that! On this occasion, we were unable to take the time to ride the rollercoaster, but maybe next time we can.
You can stay close to this area and the University of Tokyo at our SAKURA HOUSE SHINJUKU KAGURAZAKA share house with traditional Japanese style private rooms.
Stay tuned to more of our Sakura Tips to know more about Tokyo, Kyoto, Izu, Japanese culture and what places are around our foreign friendly apartment, share house and guest house units.
If your planning your next trip, stay updates to our latest news and feel free to contact us anytime!
SAKURA HOUSE
Nishi-Shinjuku K-1 Bldg. 2F
7-2-6 Nishi-Shinjuku, Shinjuku-Ku Tokyo, Japan
Postal code: 160-0023
Google map
From Japan:
From outside Japan:
Mail:
Office hours:

8:50 am to 8:00 pm
We are open every day of the year.
Tokyo time:

21:09