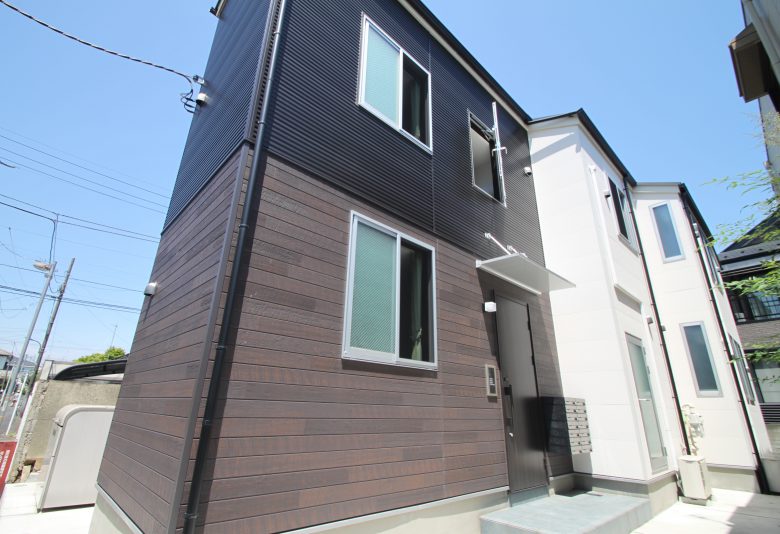 2020/02/12 (Wed)
Living in Japan
Introducing SAKURA HOUSE MUSASHINO MUSASHI-SEKI
Today we would like to introduce our SAKURA HOUSE MUSASHINO MUSASHI-SEKI, located in Nerima-ku in the West of Tokyo as well as the surrounding area.
Contents
Area Map
SAKURA HOUSE MUSASHINO MUSASHI-SEKI
Our Share House in Musashi-Seki, Nerima, is a newly-build and modern house with two floors and is perfect for:
Students at Musashino University, Seikei University and Waseda University Higashi-Fushimi Campus
Japanese Language Students studying in Takadanobaba (there is a direct connection on the Seibu Shinjuku Line)
Anybody who likes to go to Shinjuku (Seibu-Shinjuku Line)
People who enjoy nature and local neighborhoods
Bicycle lovers

Each resident has there own mail-box at the entrance and the house comes with a special security feature: The entrance door bell is equipped with a camera and by typing in the room number, each room number can be addressed separately. Each room has it's own panel with a screen, showing the residents who is at the front door of the building.


The first floor consists of 5 private rooms, a laundry area, two separate shower rooms, a WC as well as a kitchen and a living and dining room.

On the second floor there are 6 private rooms, an additional WC as well as another kitchen and a living and dining room.

Both kitchens are fully equipped with induction heat stoves, fridges, microwaves, toaster ovens as well as all other necessary equipment like pots, pans, cutlery, dishes etc. 


The WCs are equipped with Japanese-style washlets as well as integrated wash basins, where the water of the wash basin is reused to flush the toilet to save water.

The shower rooms have a separate changing area and adjustable thermostat for the water temperature.

The house also has two washing machines and two coin-operated dryers on site. Each floor is equipped with a sink area with storage space for each room.

Each rooms comes fully furnished with a single bed, desk, desk lamp, chair, bookshelf, clothes drying rod, open wardrobe, waste bin and a mirror.


Transportation
The closest station is Musashi-Seki station on the SeibuShinjuku Line and there is convenient access to Shinjuku, Takadanobaba, Kichijoji, Ogikubo and Mitaka.

Around the house there are many places to explore:
Higashi Fushimi Inari Shrine & Higashi Fushimi Park
Just around 15 minutes walk from the house there are the Higashi Fushimi Park as well as a beautiful Inari Shrine, a Shinto shrine dedicated to the kami Inari Ōkami.


Musashiseki Park & Musashino Central Park 
Besides the Higashi Fushimi Park there are the Musashiseki Park and Musashino Central Park inviting for a stroll.

Tenso Wakamiya Hachimangu
Tenso Wakamiya Hachimangu is located just 3 minutes walk from SAKURA HOUSE MUSASHINO MUSASHI-SEKI.


SAKURA HOUSE
Nishi-Shinjuku K-1 Bldg. 2F
7-2-6 Nishi-Shinjuku, Shinjuku-Ku Tokyo, Japan
Postal code: 160-0023
Google map
From Japan:
From outside Japan:
Mail:
Office hours:

8:50 am to 8:00 pm
We are open every day of the year.
Tokyo time:

17:36(We are open now!)