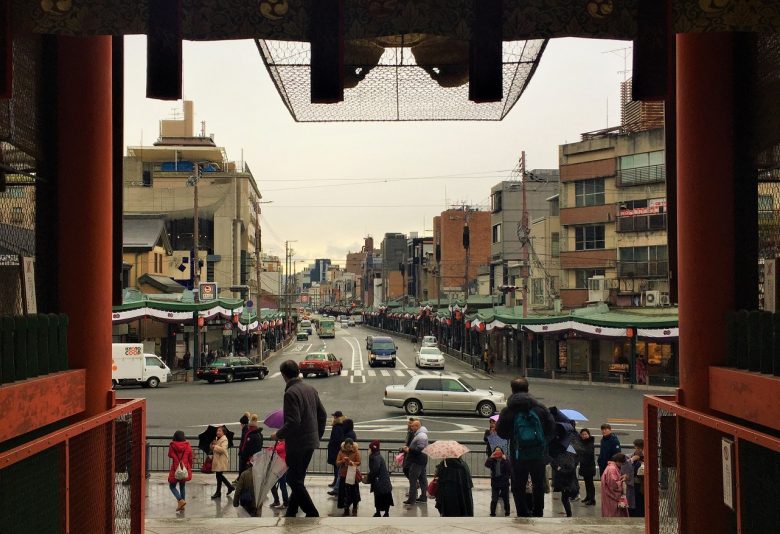 2021/10/25 (Mon)
Living in Japan
Preparing your trip to Japan under the worldwide pandemic situation
After over a year and a half, the world pandemic situation continues to prevent many foreign student travelers, workers, interns and Japanese enthusiasts from fulfilling their dream of experiencing life in Japan. Even for those who are lucky to have the opportunity to get their long term visa and a flight ticket, making plans for accommodation in a country that is well known for having a particularly complicated rental process, for the most part, can be a headache. This can only be worsen by the occurrence of sudden changes that make flight dates change or cancel altogether.
For those eager to set in motion their plans of staying in Tokyo or Kyoto, we put together here a simple guide to prepare their travel plans to Japan under the ongoing pandemic situation worldwide.
Stay up to date


The first point that we recommend is to stay updated on the situation both in one's own country and in Japan. There continues to be a lot of uncertainty, and both visa and border regulations change daily regarding special visa holders, length of stay, etc.
Looking at the news daily is very effective, but it is specially best to remain in contact with the Japanese Embassy as they have the official information on what is going on between both countries. Alternatively for students, staying in contact with the representatives or your Japanese language school, university or work provider, may be the best option of communication since they shall be partly responsible for your arrival to Japan.
Set the date


Even though a flight ticket may not be purchased yet, setting a planned travel date gives anyone you may contact an idea to speculate on what the situation may be like or when to update you with new details.
Of course, after receiving one's visa permission, contacting flight companies shall be the next step. When doing so, it is most recommended to check and confirm what their cancel policies are, if the ticket can be re-scheduled and until when, or if it can be reimbursed completely. Rules may vary from company to company and from day to day, so a good communication is essential to avoid any unfortunate situations later on.
Search your accommodation in Japan


With the visa and flight ready, it is now time to search for a place to stay during your travels. From all the businesses that have been impacted due to the ongoing national regulations, accommodation companies have been impacted dramatically. This has made many of them change their requirements for better or for worse. One thing for sure is to keep a good line of communication with clear and understandable information.
Fortunately at SAKURA HOUSE, our multilingual staff has been working hard to help all our future residents understand the special deals we are carrying out for their peace of mind. Whether it be in Japanese, English, Korean, Chinese, French, German, Spanish, Thai or Malay, leaving no room for doubts is an essential part of what the current world situation requires.
If looking for a cheap accommodation (usually dormitory style stay), make sure to know what the regulations in the room are for all roommates. For a share house stay (having your own private bedroom), keeping a neat and clean common area is essential. For a private apartment stay, make sure that the fees can accommodate your needs and requirements.
For either of the above (specially dormitory and share house options) knowing who and how often do these areas get clean is also a good point to keep in mind. At SAKURA HOUSE, we regularly clean and disinfect all common areas of our houses on a weekly basis, with more frequency in special cases.
Packing the bags


With all the above set and ready, the travel date is getting closer and everything is confirmed as planned. But one special thing can not be overlooked. It has been a common occurrence worldwide to have new arriving travelers undergo a period in self isolation right after entering Japan. Confirming beforehand if this shall continue to be a necessity is obvious, but in case some unexpected changes take place, it is best to be prepared. Therefore, having sufficient cash ready is convenient to buy produce or food online from your quarantine location.
Going hand in hand with this is checking what delivery apps and websites are convenient in Japan or your country of destination. Registering an account in advance is a smooth way to go, but if it is not possible in your country of residence, then simply knowing the name is also good to search afterwards.
As a last resource, carrying a small amount of food (preferably compacted and closed packed food or instant food) in your bag is a smart choice. However, make sure it does not interfere with banned products by customs.
The above are just a few guidelines to keep in mind when starting to plan your trip to Japan (or any other country) during these uncertain times. It doesn't necessarily need to be followed step by step (maybe purchasing a cancellation free ticket prior to confirming one's visa is a good option too), but it is certainly helpful to keep them in mind.
If planning your stay in Japan, don't hesitate to contact our dedicated crew of experts to help you find your most comfortable accommodation option in Tokyo or in Kyoto.
SAKURA HOUSE
Nishi-Shinjuku K-1 Bldg. 2F
7-2-6 Nishi-Shinjuku, Shinjuku-Ku Tokyo, Japan
Postal code: 160-0023
Google map
From Japan:
From outside Japan:
Mail:
Office hours:

8:50 am to 8:00 pm
We are open every day of the year.
Tokyo time:

04:06