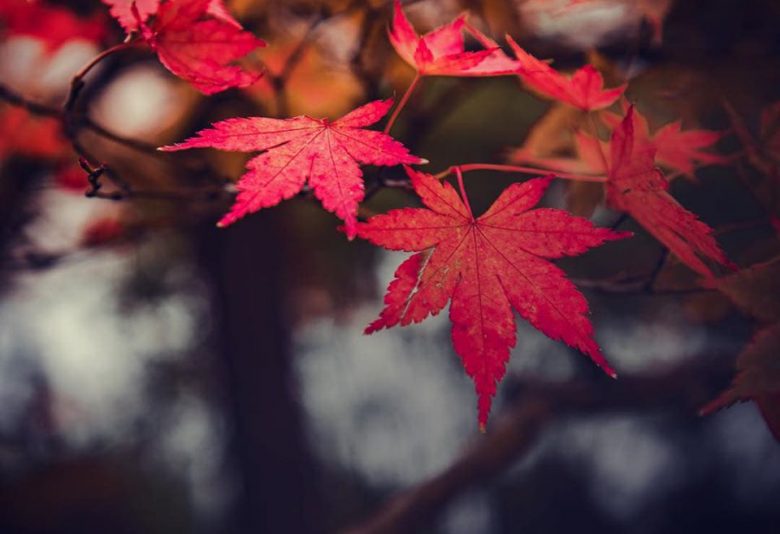 2020/05/29 (Fri)
Living in Japan
Pre-Reservation for Autumn and Winter
Japan is a famous destination in spring, but there are plenty of reasons to visit in autumn and winter as well.
Contents
What is a Pre-Reservation?
As our residents only have to give us a one month notice, before they want to move out, most vacancies can only be confirmed around one month before moving in. For people who want to plan ahead further and want to secure an accommodation months before their arrival, we offer a so-called Pre-Reservation.
By using Pre-Reservation, you would be on our Priority List for any Sakura House accommodation and we will contact you when our room vacancies for your move-in date are confirmed. It is possible to just give us your preferences like budget and location, but also to be prioritized for your preferred share houses, guest houses or apartments.
While a specific room cannot be guaranteed, we do guarantee you an accommodation when placing a Pre-Reservation and it is completely risk-free. If you decide to cancel your reservation before choosing a room, your deposit is fully refundable.

For one person in a share house, guest house or apartment the deposit is 20,000 JPY and for each additional person in a share house room or apartment a deposit of 10,000 JPY is necessary.
There are no further initial costs like key money, guarantor fees or agency fees like it is common in Japan and where you easily have to pay 300,000 to 500,000 yen or even more upfront as move-in costs.
Autumn and winter climate in Tokyo and Kyoto
Summer in Tokyo and Kyoto is hot and humid, but from September on in the autumn season it is cooling down a little bit. However, it is still warm enough to swim until October!
Winters are usually not too cold and from November to February is the best time to see Mt. Fuji from Tokyo.


The climate in Kawazu is similar, but in November it will still be between 11 and 18 degrees Celsius warm and from January to February it will not get colder than 4 to 11 degrees Celsius.
What to do in autumn and winter season?
So what are the unique things to do in autumn and spring season? Let's find out!
Autumn foliage & flowers
Japan is famous for it's Sakura – cherry blossom season in spring, however the autumn foliage is not any less impressive. Admiring the changing colors of leaves, some yellow and others deep red, is famous under Japanese.
Besides the autumn foliage there are also a couple of famous flowers blooming in autumn and winter:
Festivals
Festivals in Japan are being held year-round and there are a lot taking place in autumn as well, especially around October. However you can even find them in winter as well, for example the famous Yuki Matsuri, also known as "Sapporo snow festival" in Hokkaido, which is taking place around January and February each year.
Design Festa
For art lovers there is a special event, usually taking place twice a year: Design Festa. The single largest art festival in Asia, the combination of performances, international cuisine, artistic expression, enrichment, diversity and passion found at Design Festa is like that of no where else on earth.
Design Festa is a celebration of the arts at which anyone regardless of age, nationality, talents or language can exhibit. Serving as a platform for over 12,000 artists twice a year since its inception in 1994, Design Festa welcomes professionals and amateurs alike. Whether you are interested in interacting with artists, live music and dance, or just searching for that special something to brighten up your life, you're sure to find it at Design Festa!
The next Design Festa vol.52 will take place from November 7th until November 8th 2020 in the West hall of Tokyo Big Sight.
Winter illuminations
Around Christmas and New Year winter illuminations are popular attractions in cities across Japan. Most start between November and December and are a magical experience you shouldn't miss.
Halloween and New Year's Eve countdown
Did you know that Halloween is extremely popular in Japan? Put on a costume and party at the famous Shibuya Scramble Square.
It is also a famous gathering spot for the New Year's Eve countdown.

Hatsumode – the first shrine visit in the new year
Hatsumōde (初詣) is the celebration of the first shrine or temple visit in the new year. It is also a great time to get an omamori (lucky charm) for a fortunate year to come!One of the popular hatsumōde spots is the Soji-Ji Temple in Nishiarai Daishi. Soji-Ji Temple is just a few minutes walk away from our SAKURA HOUSE NISHIARAI DAISHI.
Winter sports
Skiing is one of the most popular winter sports in Japan and there are many great options for day trips available around Kyoto and Tokyo.
If you do not have any ski or snowboard gear, you can easily rent it at the ski resorts.
Near Tokyo you can find plenty of options in Nagano, Fukushima or Niigata. A few of the most famous ones are:
Hakuba Ski Resorts (Nagano) – around 3.5 hours from Tokyo

Nozawa Onsen (Nakano) – around 2.5-3 hours from Tokyo

Myoko Kogenin (Niigata) – around 3 to 4 hours from Tokyo
Close to Kyoto you can find many options especially around Lake Biwa, for example:
Biwako Valley Ski Resort – around 1 hour from Kyoto
Kutsuki Snow Park – around 1 hour from Kyoto
Hakodateyama Ski Resort – around 1.5 hours from Kyoto
While not close to Tokyo or Kyoto, Niseko in Hokkaido is also one of the most famous ski resorts in Japan. There are direct flights to Sapporo available, usually via New Chitose Airport.

Onsen
Especially on colder days and after a busy day skiing, a dip in one of Japan's hot springs is a soothing experience.
There are different kind of onsen depending on the water source. There are waters with different minerals and properties as well as temperatures. On average an onsen is between 38 and 43 degrees Celsius warm.

Tokyo, Kyoto or Izu Kawazu- why not all of them? 
SAKURA HOUSE is offering accommodations in Tokyo, Kyoto and on Izu Peninsula and we are happy to help you finding your accommodation in multiple cities. You might ask yourself what is the best way to get from one place to another? Look no further!

Tokyo ⇔ Kyoto
Tokyo and Kyoto are located around 450 km or 5-7 hours drive from each other, but there are several options to get there if you do not want to drive and deal with finding a parking space.

The Seishun 18 pass
The Seishun 18 pass allows unlimited rides on local and rapid JR trains throughout Japan from Hokkaido in the north to Kyushu in the south, however it is not valid on Shinkansen and limited express trains. It includes five days worth of travel for 2,410 yen per day. One person can can the Seishun 18 for five days, or it can be split by up to five people.
Tokyo ⇔ Izu Kawazu
From Tokyo you can easily reach Kawazu via train. It takes between 2,5 and 3,5 hours and prices start around 3,700 yen one-way.
Kyoto ⇔ Izu Kawazu
The best way to reach Kawazu from Kyoto is to take the Shinkansen Hikari or Kodama to Atami and from there the Ltd.Exp Saphir-Odorik directly to Kawazu Station. It takes around 3,5-4 hours and prices start around 14,000 yen one-way.
The Japan Rail Pass
The Japan Rail pass can only be bought by foreign tourist visiting Japan from abroad for sight-seeing, under the entry status of "temporary visitor" and under special conditions Japanese living abroad.

Source: https://japanrailpass.net/en/about_jrp.html
If you missed buying a Japan Rail Pass before your arrival, you can now also buy it in Japan:

Source: https://japanrailpass.net/en/about_jrp.html
Make your Pre-Reservation for autumn and winter today! We are more than happy to assist you finding the right place to stay.
SAKURA HOUSE
Nishi-Shinjuku K-1 Bldg. 2F
7-2-6 Nishi-Shinjuku, Shinjuku-Ku Tokyo, Japan
Postal code: 160-0023
Google map
From Japan:
From outside Japan:
Mail:
Office hours:

8:50 am to 8:00 pm
We are open every day of the year.
Tokyo time:

16:15(We are open now!)