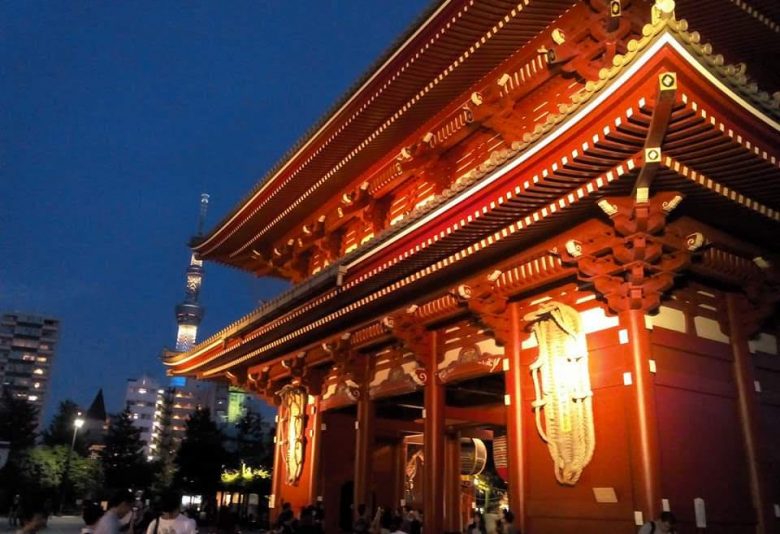 2021/08/08 (Sun)
Living in Japan
Asakusa Kuramae, I nice place to stay at the historical heart of Tokyo
Have you ever dreamed to live in or close by Asakusa?
Almost everyone knows Tokyos Asakusa district, the historical heart of the capital. 
The symbol of Asakusa is the Sensoji Temple with its iconic Kaminarimon Gate where people from all over the world want to explore the japanese culture. After you pass the gate you will see the Nakamise street with all its shops which are selling traditional japanese fashion, toys, souvenirs etc. or food. You can often see japanese or foreign people wearing Kimonos or Yukatas (in summer) to feel the japanese culture even more. Also while exploring Asakusa you will see many rickshaw drivers waiting and trying to get passengers. It is a nice experience to explore the city and depending which are you are going it has a quite retro atmosphere.  
If you leave the bigger streets you can find many small izakaya in this kind of retro atmosphere basically owned by very friendly Japanese Grandpa or Grandma. One time our staff ate a really delicious Tonkatsu and had a nice chat with the owners! It is really a different experience and will show you the true heart of Japan or of the japanese people even better. 


But how to stay in Asakusa? 
Why dont you try to stay in our foreigner friendly Share House Asakusa Kuramae. Just 1 minute walk from Kuramae Station and 6 minutes walk to Asakusa Station.

SAKURA HOUSE Asakusa Kuramae (Foreigner Share House Tokyo)
SAKURA HOUSE
Nishi-Shinjuku K-1 Bldg. 2F
7-2-6 Nishi-Shinjuku, Shinjuku-Ku Tokyo, Japan
Postal code: 160-0023
Google map
From Japan:
From outside Japan:
Mail:
Office hours:

8:50 am to 8:00 pm
We are open every day of the year.
Tokyo time:

20:59