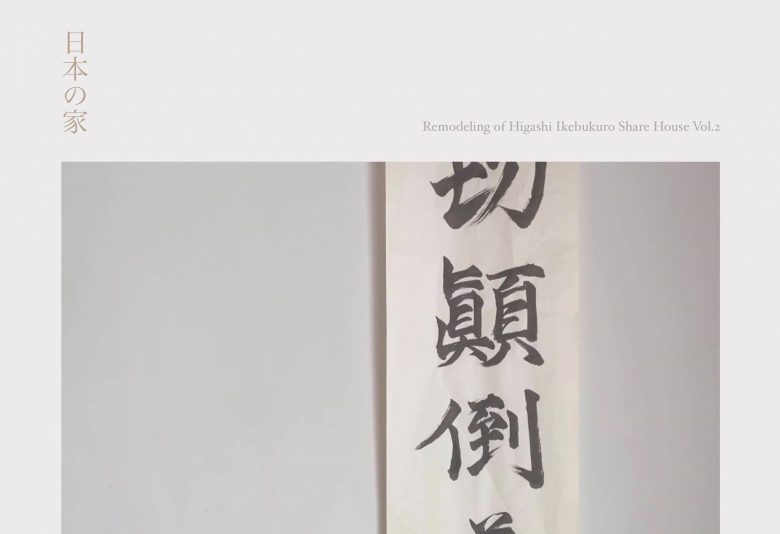 2020/09/08 (Tue)
Living in Japan
STORYTIME – REMODELING OF HIGASHI IKEBUKURO SHARE HOUSE Vol.2
Last time we already gave you a tiny preview of our plans for the remodeling work we are going to undertake.
If you haven't read it already, make sure to check out part one.
STORYTIME – REMODELING OF HIGASHI IKEBUKURO SHARE HOUSE Vol.1
Let's see how our share house, located in Higashi Ikebukuro, is going to improve. Soon to be ready for all the backpackers that are looking for affordable accommodation, working holiday makers, Japanese language or university students, and of course all the Japan lovers out there.
So, let us continue our little story.

The tender softness of the wooden surfaces, the slightly distorted window glass that has been there since a long time ago, the view of the garden that is framed by the Shoji screens…
Those details are what are expressing the scenery, typical for Japanese houses, and how people used to live back in the days.
Don't you also get the feeling that exactly such fine details are responsible for defining the appearance of a place and setting it apart from products that are industrially produced, products that pursue functionality rather than creating or conserving a specific atmosphere? Don't you think that those tiny little details are making a place to not just a place to live in, but rather making it a home?

During our meeting with a specialist, we wanted to find an answer to what was our biggest concern: Will leaving the original glass window in its wooden frame result in an impairment of its overall function?
As we mentioned in our last blog entry, the keyword is Amado. The Amado has been a common basic feature of Japanese houses ever since.
Over time this feature has slowly been replaced by what is considered a more effective way. Aluminum sashes are now given priority because they are basically offering a two-in-one solution. They combine window and the Amado making the Amado obsolete but on the other hand the wooden framed windows and Shoji too. That is why those features slowly vanish and only remain in the remembrances of Japanese people that grew up in a house like this.

Amado shutters offer resistant protection against rain and wind. However, as one of our maintenance staff members, who grew up in a traditional house recalls his memories "for someone like me who is sloppy and impatient, opening and closing is quite a hassle. Once you close the shutters it becomes pitch black inside the rooms so you have to open it again once it stops raining. When I was a kid, be it in the morning or evening, I still remember the rattling sound of the Amado. Thankfully my mother did all the work because I definitely would have been too lazy."
So how can we keep the original wooden framed windows and avoid having to attach the Amado shutters at the same time?

Our idea is now to try and set an aluminum-framed glass panel in the front of the original wooden framed windows. In doing so we could have the advantage of the Amado function as protection but avoid the disadvantages of making the room too dark. The problem was that we had quite a hard time to find a manufacturer who could realize our plan, so we eventually contacted a carpenter.

Facing a challenge like this, we were glad to have found someone that is up for it. Even though he told us that for him this would be the first time as well.
Let's see how this plan works out.
We will keep you updated.
SAKURA HOUSE Maintenance Team
SAKURA HOUSE
Nishi-Shinjuku K-1 Bldg. 2F
7-2-6 Nishi-Shinjuku, Shinjuku-Ku Tokyo, Japan
Postal code: 160-0023
Google map
From Japan:
From outside Japan:
Mail:
Office hours:

8:50 am to 8:00 pm
We are open every day of the year.
Tokyo time:

01:32