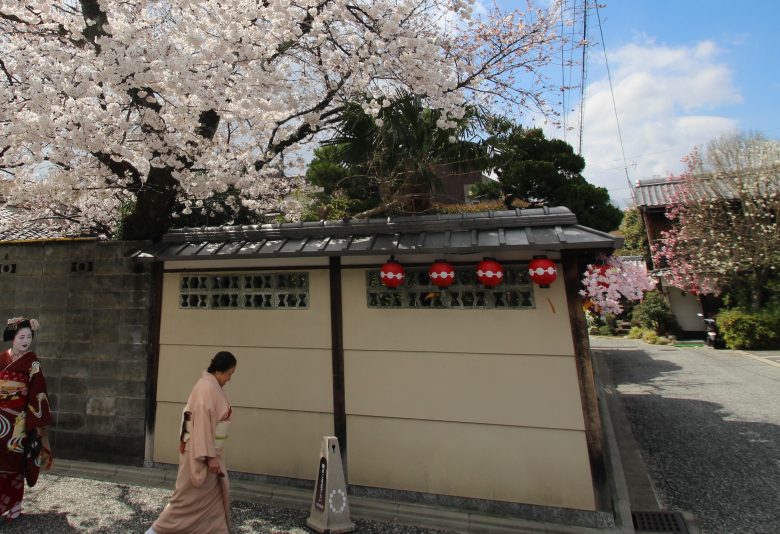 2021/08/02 (Mon)
Living in Japan
What to do after arriving to Kyoto
The day has finally come. You arrive to Kyoto City for your study program, overseas work, internship or your awaited Japan trip and head to the Sakura House Kyoto office to check-in and begin you stay in Kyoto. With all the rush of packing, the jet lag and the long trip, it is easy to get a bit tired and confused to decide what to do next to begin your stay successfully. Here are a few guidelines for those coming to our Sakura House Kyoto share houses and private houses to have everything set after their arrival.
Update the address on your residence information

One of the first thing that is required, specially when moving from houses inside Japan, is to go to the local ward office and have the address on your residence card, or proper document, updated. This is mandatory so that you can get any letters and government paperwork sent to your new address, avoiding unnecessary complications in the future.
"Kamigyo Ward Office" is located just 11 minutes on foot from Sakura House Kyoto machiya houses. Right next to the entrance there is an assistance counter where personnel shall be able to help you once you show them your residence card or relevant documentation. Of course you can also ask our onsite staff for help, as many of our residents have done in the past.

The "Kamigyo Ward Office" (上京区役所) can be reached on foot in just 11 minutes from Sakura House Kyoto machiya houses. 
Directions:
Daily needs shopping
Sakura House's units are already furnished and equipped with all the basic elements you may need to begin your stay without inconveniences, so you do not need to go out buying beds, closets or desks. What you may want to do on your first day is getting all the basic things you may need throughout your stay (food, beverages, shampoo, soap, etc.). Fortunately there are 6 supermarkets within a walking distance of 5 minutes on foot. There are also several 24 hours convenience stores right close to our Kyoto share houses and private houses.

Special deals vary daily, so it shall be easy to find a convenient bargain. Many shops also have local produce on sale, as well as prepared meals and international products including halal options.
See what's around SAKURA HOUSE KYOTO:
How to move around
The best way to move around Kyoto City is the bus. Kyoto being a smaller city in comparison to the large metropolis like Tokyo and Osaka, the rail lines don't reach all corners of the city, so getting to know the bus lines early is a great advantage.

The closest bus stop is "Imadegawa Omiya" (今出川大宮) just 1 minute walk away behind our houses. 5 different bus lines stop right here and connect to some of the most visited areas in town.
Other main bus stops to keep in mind are "Horikawa Imadegawa" (堀川今出川) and "Senbon Imadegawa" (千本今出川) located in both main avenues just 5 minutes walk left and right from SAKURA HOUE KYOTO. All in all there are about 11 bus lines running in the area, providing for varied options to accommodate your needs to travel to school/work or move around town.

The city government has made all bus lines information available in several languages, so feel free to visit the following link and download the bus map in your own language: https://www2.city.kyoto.lg.jp/kotsu/webguide/en/comm/routemap.html
The above link also has information about the city railway. If you decide to use this service instead, the closest station is "Imadegawa Station" (今出川駅) located right in front of Doshisha University and the Kyoto Imperial Palace park, just about 14 minutes away on foot from our houses.
Job searching

If you are arriving to Japan with a Working Holiday Visa, you will be happy to know that just an 8 minute walk away are located one of the job search assisting offices of "Hello Work" (ハローワーク). Here, you shall be able to register yourself and search their database of work positions that match your criteria. Multilingual staff is not usually available everyday, so it is bet to check this first if your ability with Japanese is not too proficient yet. Again, you can also ask our onsite staff if you are in need of a bit of assistance with this.
Directions:
Walk around

One recommendation you might hear from those who have been or are in Kyoto is to simply walk around the neighborhood (and the city as well). Japan is a well known country for having some surprising shops in the most unusual places, and Kyoto is no exception. The area of Nishijin, where Sakura House Kyoto is, has a strong history and tradition within the city, particularly for being the place where some of the most sophisticated kimono weaving was produced, Nishijin Ori.
Just walking around the neighborhood shall show you several shops, restaurants with cuisine from around the world as well as traditional restaurants, a great variety of cafes (we've talked about this in the past), some of the most important shrines and temples and the oldest geisha district in town, Kamishichiken.

There is no end on what can be discovered while living in Kyoto, everyday is an adventure having something different to offer.
SAKURA HOUSE
Nishi-Shinjuku K-1 Bldg. 2F
7-2-6 Nishi-Shinjuku, Shinjuku-Ku Tokyo, Japan
Postal code: 160-0023
Google map
From Japan:
From outside Japan:
Mail:
Office hours:

8:50 am to 8:00 pm
We are open every day of the year.
Tokyo time:

23:02