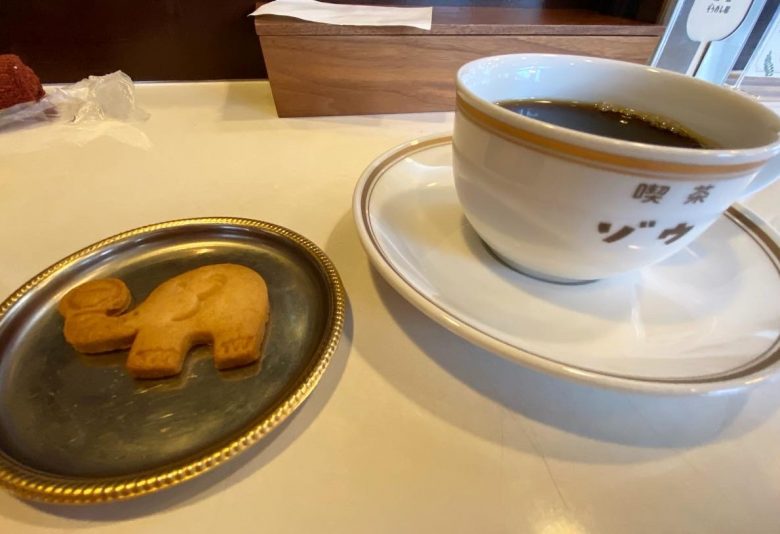 2021/07/16 (Fri)
Living in Japan
Kyoto, a coffee lovers heaven
The city of Kyoto is well known for being a traditional landmark of Japan, and you can certainly find yourself drinking rich green tea at a low table of a temple by the mountains, viewing the surrounding gardens and enjoying life in Kyoto. However, you would be surprised to know that Kyoto is the number one consumer of coffee in all of Japan.
From coffee stores and roasteries all around the city to a great variety of coffee beans even at the local supermarkets, this aromatic beverage has become a big part of modern Kyoto. If you are also a fan of this drink and are now looking forward to your stay in Kyoto more than ever, you shall be glad to know that all around our semi-apartment, share house and guest house units of Sakura House Kyoto there are a rich variety of places to try and enjoy.
A word to know when arriving to Kyoto is "kissaten" (喫茶店), meaning Japanese style coffee house. Each place has its own style and original menu with special seasonal options as well, inviting both local and travelers to stop by regularly to see what's new.
Adding to the historical beauty of the city, there are many "Machiya" houses all around Kyoto (our houses here are "machiya" style as well), so it's no surprise that many of these have turned into cafes, keeping their old appearance for customers to enjoy. This shows how open locals can be to modern fashion, but without leaving behind their traditional cultural heritage.
Some places our staff has been to are:
"Kissa Zou", or Elephant Cafe

Their speciality is their cream soda drinks and their emblem elephant shaped cookie. A nice retro feeling has been left to add to the beauty of its menu, raging from udon noodles to sandwiches, curry, toasts, drinks or just coffee in several different presentations.
Sarasa Nishijin
About a 12 minute walk away from Sakura House Kyoto houses, this cafe has evolved from a traditional "sento" (public bath) and has been kept mostly the way it was. From the beautifully decorated majolica tile walls and the high coffered ceiling to the sofas and eye catching menu, this is certainly an antique gem, great to relax and enjoy the ever evolving culture of Japan.
Ups Coffee (アップス珈琲) 

This roastery has been open since 1999 and keep being loved by both locals and visitors in search for new flavors and varieties of beans.
They have over 30 different type of coffee beans from all around the world, and about 100 different blend options with different roasting times, something for everyone. They also like to sell some of the local produce at the entrance, so it is also possible to get some nice fresh vegetables on the way.
If planning your study program in Kyoto, your internship or Japanese language course, Sakura House has your accommodation ready.
Private room stay at a Machiya Share House, large and luxurious semi-apartment (with private bathroom) units, and affordable Guest House rooms are our options in the traditional and central area of Nishijin. 
Check our options below and begin your inquiry to settle your accommodation plans in Kyoto!

KYOTO ANNEX (Share House / Guest House)
https://www.sakura-house.com/building/kyoto-annex
KYOTO L (Share House / Private House)
https://www.sakura-house.com/building/kyoto-imadegawa-l
KYOTO R (Luxury Share House / Private House)
https://www.sakura-house.com/building/kyoto-imadegawa
SAKURA HOUSE
Nishi-Shinjuku K-1 Bldg. 2F
7-2-6 Nishi-Shinjuku, Shinjuku-Ku Tokyo, Japan
Postal code: 160-0023
Google map
From Japan:
From outside Japan:
Mail:
Office hours:

8:50 am to 8:00 pm
We are open every day of the year.
Tokyo time:

00:29