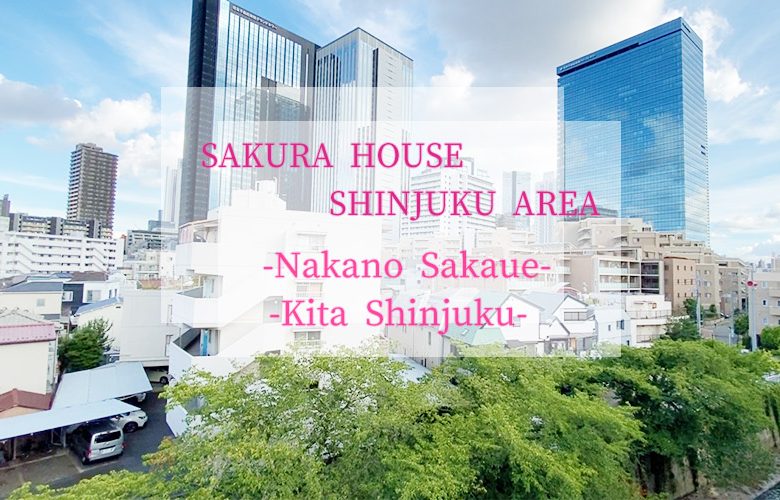 2023/08/26 (Sat)
Living in Japan
Discover Nakano Sakaue and Kita Shinjuku Sharehouse
An encounter between nature and skyscrapers in Shinjuku
If you are looking for a place to stay in Tokyo and wondering if you could ever enjoy the Japanese natural spots but also the modern skyscrapers, well in these two locations you can find them both!
Situated in the heart of the city, our Nakano Sakaue and Kita Shinjuku offer many natural sites that coexist in harmony with the beautiful contemporary style buildings of Shinjuku area.
Indeed, you can easily walk to the Shinjuku Central Park, one of the biggest green lungs of Tokyo. And as if that were not enough, here you can also explore the beautiful historical site of Shinjuku Juniso Kumano-jinja Shrine to Oei Era (1349-1427).

What's there?
We don't even have to mention the several services within reach: Japanese language schools, companies, Police station, shopping districts, convenience stores and Shinjuku Station, one of the main stations that connects the Japanese capital city. Moreover, there's a close access to rail transportation form Nakano Sakaue Station, direct subway access to Roppongi, Yotsuya, the Ginza, Tokyo Station & Ikebukuro by Marunouchi and Oedo lines.

Nakano Sakaue (Tokyo share house)

Situated by the Kanda River, Nakano Sakaue is a huge colorful building, that once served as a primary school. Hence, there are 20 rooms and many showers and restrooms at every floor, a big kitchen and two common areas, where you can easily socialize with your house mates. In fact, this location has been long popular especially for students. So, if you are one of them, this is right for you! You will probably find someone else in your same situation who is looking for a friend too.

Kita Shinjuku (Tokyo share house)
On the opposite side of the Kanda River, our Kita Shinjuku building is nestled in a pleasant residential area.  This is a nice accommodation perfect for students, interns or workers who are seeking a quieter space to stay, where they can focus better.
This small building has only three rooms, one common kitchen, one toilet and one shower. Therefore, you will share it with fewer people.

In conclusion, you just have to choose between a lively stay or a quieter one… don't worry, you will enjoy the riverfront and the comforts of the area in both cases!
We are always ready to welcome convenience of the area you, so do not hesitate to contact us!
SAKURA HOUSE
Nishi-Shinjuku K-1 Bldg. 2F
7-2-6 Nishi-Shinjuku, Shinjuku-Ku Tokyo, Japan
Postal code: 160-0023
Google map
From Japan:
From outside Japan:
Mail:
Office hours:

8:50 am to 8:00 pm
We are open every day of the year.
Tokyo time:

06:46