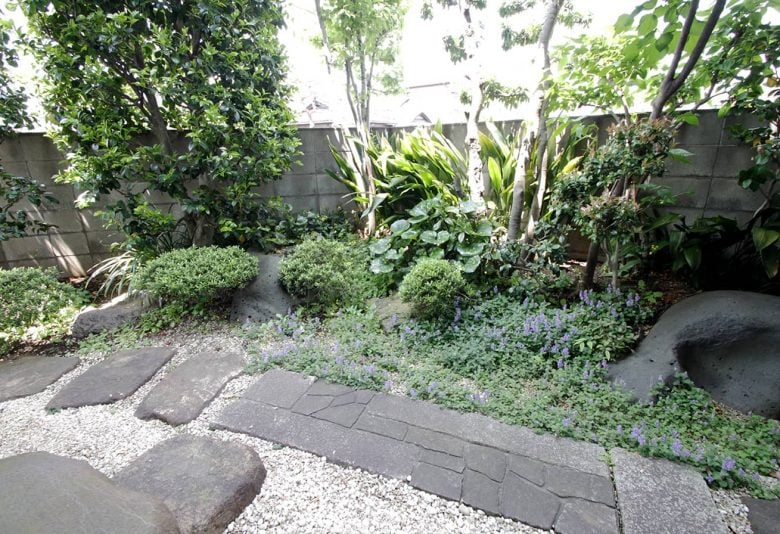 2020/05/05 (Tue)
Staff Blog
Living with Nature
Ecology-oriented: SAKURA HOUSE focuses on living with nature and preserving natural materials for our accommodations! We grow vegetables and fruits in the middle of the city.
SAKURA HOUSE's Garden orchards, vegetables, and flower cultivation are expanding more and more.
We at SAKURA HOUSE have been focusing on living with nature from the start (1992). Stucco painting, keeping wood materials and shoji paper windows as much as possible to pursue the sustainability of real estate.

At the time of opening and remodeling, we carefully preserve the natural origin and apply plaster and measures against moisture.
In terms of hygiene, ventilation is reasonably done and we use alcohol to disinfect and clean our houses. We are eager to keep moving forward for your comfortable stay.

We at SAKURA HOUSE provide, Furnished APARTMENTS, SHARE HOUSE Rooms, GUEST HOUSE Beds & VACATION HOUSES — over 1,000 rooms in 100 Tokyo, Kyoto & Izu-kawazu locations — Get cozy with your home away from home!
DAILY, WEEKLY & MONTHLY Rate Available! starting from 33,000 JPY/month.

–

List of Living with Nature building
SAKURA HOUSE
Nishi-Shinjuku K-1 Bldg. 2F
7-2-6 Nishi-Shinjuku, Shinjuku-Ku Tokyo, Japan
Postal code: 160-0023
Google map
From Japan:
From outside Japan:
Mail:
Office hours:

8:50 am to 8:00 pm
We are open every day of the year.
Tokyo time:

01:47