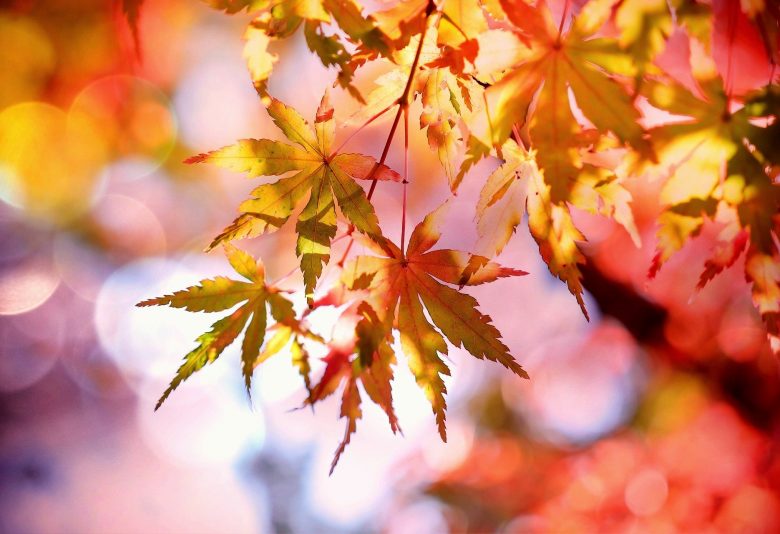 2020/10/11 (Sun)
Staff Blog
PRE-RESERVATION Winter 2020 – Spring 2021
For those of you who are thinking of coming to Japan during the upcoming winter and next years' spring season!
Right now, the autumn season is coming closer in huge steps and we are excited to see the leaves of Japanese maple trees turn vividly red.

The saying of Shokuyoku no Aki 食欲の秋, which translates as "A falls' appetite", means that everyone's appetite is getting bigger, because of the abundance and rich variety of autumn foods harvested during the autumn season. This literally describes what we are feeling right now, and we cannot help but crave autumn specialties. The temperatures are dropping and we are ready to jump into the next Onsen, the Japanese term for hot springs, and enjoy a multi-course meal of Japanese traditional cuisine right after.
So, are you already preparing for your winter or spring travels, business trips, or exchange year abroad?
The Sakura House team is ready for your Pre-reservation for the upcoming Winter 2020 and Spring 2021 season.
Still a bit of time ahead before your aspired move-in date?
No problem! We will register you on our priority list and assist you in finding the perfect apartment or share house, according to your preferences. Through our pre-reservation system, we will give you priority to book one of the accommodations that fit your needs. One month before your arrival we will send you a list of suggested places based on our latest vacancy information and you will be able to secure a room or apartment.
Fill out your pre-reservation here: 
https://www.sakura-house.com/contact/pre-reservation/
For all of you who are heading to Japan next month or sooner, use our direct booking system.
Click here for direct booking and more information about direct booking:
https://www.sakura-house.com/about/rent
Currently, we are also offering a special 14-Day Self-Quarantine Stay plan made especially for those who are coming from or returning to Japan from abroad.
https://www.sakura-house.com/news/recommended-property-for-14-day-self-quarantine-stay
Click here for more information about our "14-Day Self-Quarantine Stay Campaign":
https://www.sakura-house.com/contact/self-quarantine-stay-14-days/
If you are already in Japan and are thinking about coming to Tokyo for a short-term stay.
Click here for more information regarding our "Go to Sakura House Tokyo Campaign":
https://www.sakura-house.com/search/index.php?checkin=2020%2F09%2F24&checkout=optional&person=1&datasent=1&searchdatasent=1&forget_other=1
See you in Tokyo soon!

SAKURA HOUSE
Nishi-Shinjuku K-1 Bldg. 2F
7-2-6 Nishi-Shinjuku, Shinjuku-Ku Tokyo, Japan
Postal code: 160-0023
Google map
From Japan:
From outside Japan:
Mail:
Office hours:

8:50 am to 8:00 pm
We are open every day of the year.
Tokyo time:

15:59(We are open now!)