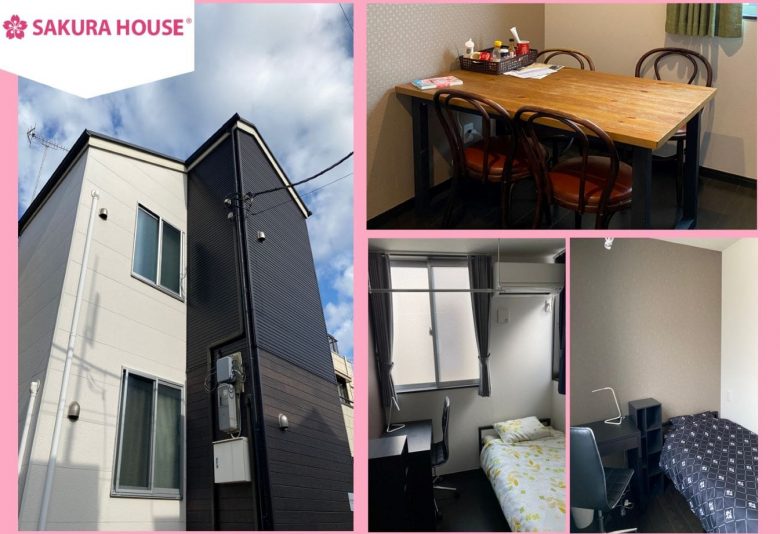 2022/12/09 (Fri)
Staff Blog
SAKURA HOUSE MUSASHINO MUSASHI-SEKI and tourist areas nearby
Today we are presenting you SAKURA HOUSE MUSASHINO MUSASHI-SEKI!
This is a very new Share House building located in the Nerima area of Tokyo, Japan. It is divided in two floors, where everyone has a single room while sharing the common areas such as the kitchen, the toilet and the shower with other residents from all around the world!
MUSASHINO MUSASHI-SEKI  is located in a residential area particularly popular during the peak of spring and autumn due to its beautiful and calm parks with both cherry blossoms and gingko trees. It also has great access to Kichijoji, Shinjuku, Takadanobaba, Ogikubo and Mitaka.
Let's also take a look at what there is nearby!

At 5 minutes walking distance, the residents of this share house can enjoy the peaceful Nerima City Musashiseki Park with the Fujimi Pond, formed by spring water from the Musashino Terrace.  The park is particularly beautiful during March and April when its cherry blossoms trees are at the peak of their beauty.
Also the Shinto Shrine Tenso Wakamiya Hachimangu is close by!

This shrine is said to have been dedicated to the guardian deity of the Musashi barrier when it was established in the Nara period.
Furthermore, near Musashiseki Station, residents can visit the Hōnryuji Temple.

The founder is said to have been a man called Chubei Iguchi, who served as the local feudal lord. The temple has been renovated in 1968, the gate from 1982, the guest hall from 1997, and the bell tower from 2000. 
The temple's specialty is the annual 'Seki no Boroichi' (rag market), which takes place in December each year. 
These are just a few things to discover while enjoying life in the Msuashi-seki area of Tokyo, Japan.
We hope to see you soon at SAKURA HOUSE MUSASHINO MUSASHI-SEKI!

If you would like to begin your inquiry for a stay in this share house, get in touch with our multilingual staff through the button below!
SAKURA HOUSE
Nishi-Shinjuku K-1 Bldg. 2F
7-2-6 Nishi-Shinjuku, Shinjuku-Ku Tokyo, Japan
Postal code: 160-0023
Google map
From Japan:
From outside Japan:
Mail:
Office hours:

8:50 am to 8:00 pm
We are open every day of the year.
Tokyo time:

01:21