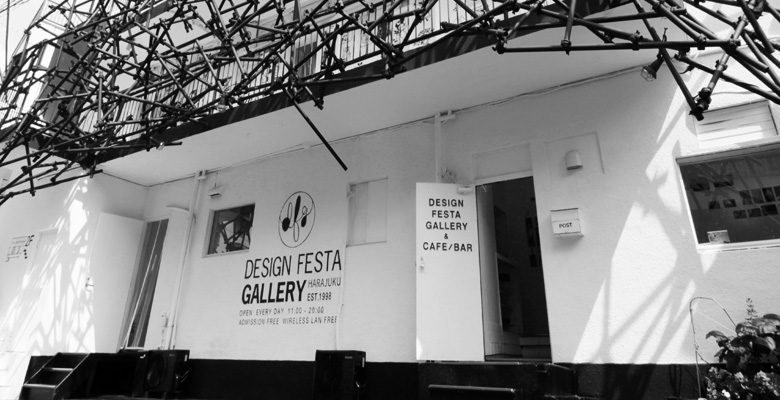 2019/10/04 (Fri)
Staff Blog
Let's walk into Harajuku!
Harajuku – very croweded place where visitors from all over the world gather at and they always look for something different in Japan. Not like wearing Yukata or having sushi which are of course very interesting and very typical, so if you come to Japan at the very first time, you can do that. Yet, Harajuku is another side of Japan and you might be interesting in visiting there. So let's go to two of my favourite places (shops) together today!

1) Art Gallery 【Design Festa Gallery】  -https://designfestagallery.com/
There is a small studio where foreign students who have some skills to create something are and can promote their art crafts to visitors. If you go inside of the studio, you can see their passion for their art crafts and you can actually buy what you like from the students straight away! There are so many art crafts are displayed that you have never seen in your country. No charge for entering and there are some tiny sections which are given numbers for each and feel free to walk in.   

Today, we will stop by room 303 where a student is selling accessories. ok, this is so cool, so we should buy it – ring!
omg!! Look at this! so shining! How about other rooms? aww, we can also buy these… who would like to buy?



2) Cookie Time
It originally comes from New Zealand and this Harajuku shop is the only one you can find in Japan. Even the shop is not really spacious, inside of the shop is really colourful and all staff is so friendly. There are variety of cookies you can buy as a gift for you loved ones. Also, it has original T-shirt and other goods are lined up! (I bought red-T shirt there)

Moreover, there is a karaoke set and if you sing a English song, you can get a huge cookie for free! What I ordered today is this! It's really Instagram worthy!

We'll continue to update the latest information about Japan, so keep an eyes on our blog!
SAKURA HOUSE
Nishi-Shinjuku K-1 Bldg. 2F
7-2-6 Nishi-Shinjuku, Shinjuku-Ku Tokyo, Japan
Postal code: 160-0023
Google map
From Japan:
From outside Japan:
Mail:
Office hours:

8:50 am to 8:00 pm
We are open every day of the year.
Tokyo time:

00:25