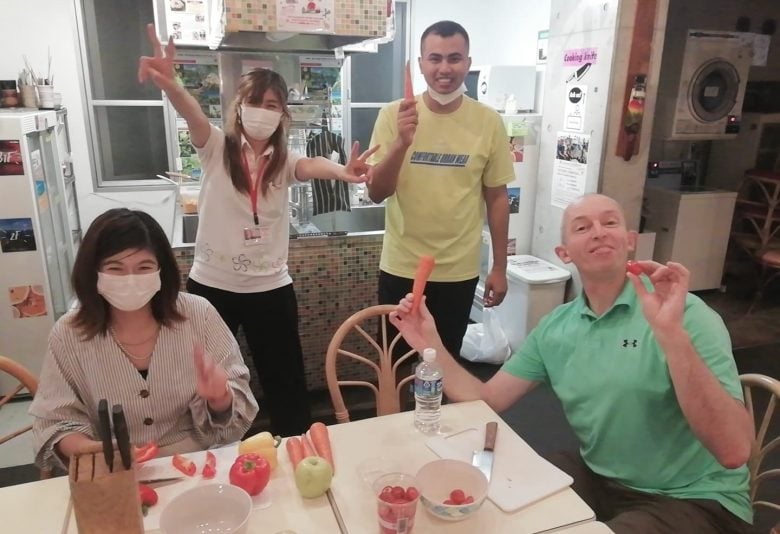 2020/09/20 (Sun)
Staff Blog
Sakura Bangladesh Cooking Class in Asakusa hostel

Konnichi-wa!
Recently, the weather in Japan is very cool!
 Bangladesh Cooking Class was held in SAKURA HOSTEL ASAKUSA!
Today's chef is from Bangladesh.
He works for Toyota!
The menu is Bangladesh Chicken Curry Steak and yogurt salad.
This is street food in Bangladesh.
It takes with naan.
taste is a little bit spicy

Roast the chicken… Cut the vegetables… Make the sauce…
We cooked together!

It was so delicious!
We also talked a lot about Bangladesh's culture.
We hold an event every week to experience cooking from many different countries!
You should join us!
SAKURA HOUSE
Nishi-Shinjuku K-1 Bldg. 2F
7-2-6 Nishi-Shinjuku, Shinjuku-Ku Tokyo, Japan
Postal code: 160-0023
Google map
From Japan:
From outside Japan:
Mail:
Office hours:

8:50 am to 8:00 pm
We are open every day of the year.
Tokyo time:

22:28