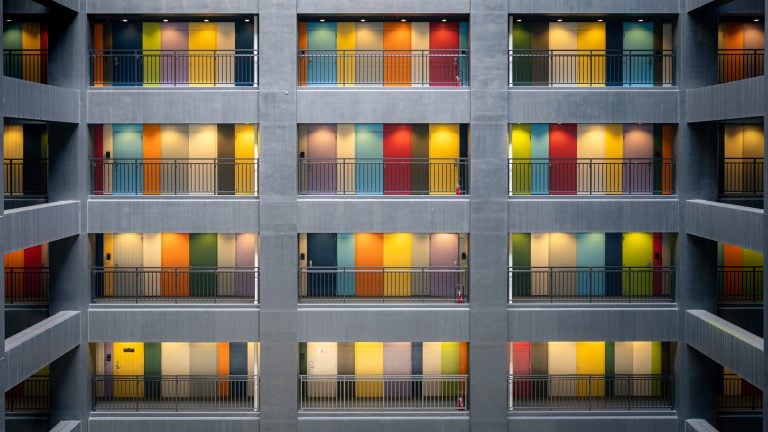 2020/10/17 (Sat)
Staff Blog
SAKURA HOUSE Providing the highest possible flexibility on the housing market
Recently I had a room viewing with a different company that provides share houses and apartments for foreigners and experienced the difference in service quality first hand. Despite the fact that I only viewed the room, there were many procedures and paperwork involved. For everyone who is looking to rent a room, I felt that this could be a mere hassle.  It was a furnished monthly condominium property, but I was surprised by the lack of flexibility when it came to changes regarding the length of stay and the price format was overall difficult to understand.
I realized that Sakura House really is different from other real estate companies.

The pandemic brought a lot of insecurities affecting the current life patterns of many people. Paths may change fast and customers therefore need to be able to rely on a service that is flexible. For all people that are seeking such flexibility, Sakura House offers a service that responds to customers' urgent requests such as sudden reservations for room viewings, changes in the length of stay, and moving between Sakura Houses.
There may be a lot of people out there who are still not sure when or if they will be able to enter or return to Japan from abroad and are insecure to settle for a booking with a real estate agency. Our service caters to especially those people and includes special offers like the 14-Day Quarantine Stay Plan.
Check-in today? Last-minute room viewing? Sudden changes in your check out date? No problem we are flexible!
Contact us for more details about our services!
SAKURA HOUSE
Nishi-Shinjuku K-1 Bldg. 2F
7-2-6 Nishi-Shinjuku, Shinjuku-Ku Tokyo, Japan
Postal code: 160-0023
Google map
From Japan:
From outside Japan:
Mail:
Office hours:

8:50 am to 8:00 pm
We are open every day of the year.
Tokyo time:

02:21