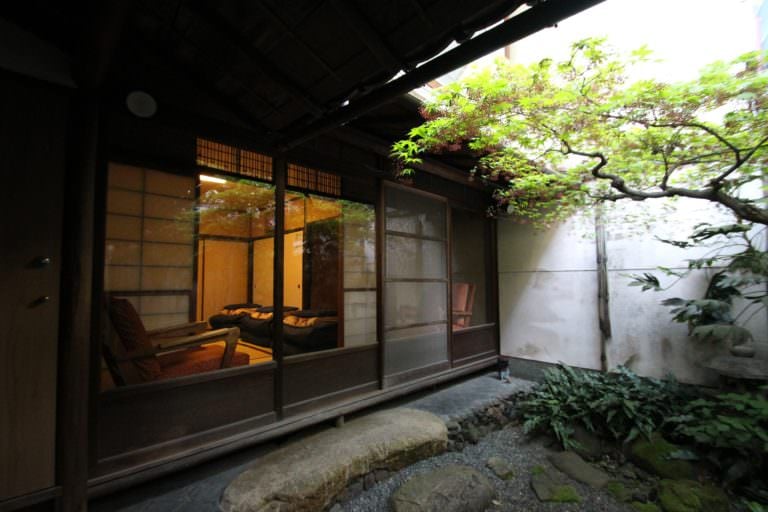 2019/11/06 (Wed)
Staff Blog
SAKURA HOUSE expanding in Kyoto
About 3 years ago we opened our first house in Kyoto, KYOTO R. a large and traditional Machiya style townhouse reflecting the history of the city while providing the comfort of modern utilities.


Through these years we had the chance to meet many wonderful people, including couples, families and solo travelers, coming from all around the world. Having a place to call a home while being in Kyoto, was and continues to be our main goal. By providing a relaxing and safe atmosphere in the convenient residential area of Nishijin, has allowed our residents to come with uncertain expectations and leave with a smile.





At the mid-beginning of this year, we have opened the doors to the extended area of this Machiya house, KYOTO L. Keeping the Japanese style atmosphere that surrounds Kyoto, both shared rooms of this new residence has provided many students, group of friends and solo travelers an affordable and friendly place to stay while making new friends from all around the globe.




Above this, proximity to some of the most historical points of the city keeps allowing residents to just walk towards some of the biggest festivals and events, like the Jidai Matsuri (Festival of the Ages).

As Nishijin continues to gain popularity, great number of shops, supermarkets and cafes keep opening throughout the year making it a suitable area to be in when short on time to make the shopping, gathering with friends or not feeling like cooking after a long day.




It is the great feedback we have had of our Machiya house location that we are even opening a new house once again, right next to it: KYOTO ANNEX.





This 3 storey house, offering 5 shared rooms and 2 private rooms, is the perfect choice for those long or short term travelers looking for a friendly place to stay while studying, working or just sightseeing in Kyoto and the surrounding Kansai area.




Offering the same convenience in location as our KYOTO R and L houses, commuting around the city is not a problem with the more than 10 bus lines running around the house. Plus, direct access to Kyoto Station makes it easy to reach the house, visit the surrounding areas of Kyoto and return back home without having to make excessive bus or train transfers.





As always, all rooms are furnished and equipped to allow all our residents to start their lives in Kyoto right away. Proximity to several supermarkets and 24hs convenience stores, make it easy to keep the budget low with the several daily special offers in products and provide the chance to do some late night shopping after a long day out.




Inside the house, our international community shall grant the opportunity to make new friends and feel at home. It is not only possible to meet other overseas students, which makes it perfect for practice and group study, but it is also possible to meet other foreigners working or doing their internship in a great variety of institutions. This certainly makes it the best chance to make new contacts and prepare for your next step if deciding to be in Japan in the future.

One special feature of all our shared rooms, is that if you are part of a group, you can stay all together privately in one room with an affordable rate. Our renting process remains as simple as always: just the deposit fee to reserve and then the monthly rental fee, that's it. No complicated calculations or excessive down payment amount.

Our multilingual team is ready to assist you and make your stay in Kyoto a unique experience. Don't hesitate on sharing your inquiry with us, our offices are open every day of the year.



SAKURA HOUSE
Nishi-Shinjuku K-1 Bldg. 2F
7-2-6 Nishi-Shinjuku, Shinjuku-Ku Tokyo, Japan
Postal code: 160-0023
Google map
From Japan:
From outside Japan:
Mail:
Office hours:

8:50 am to 8:00 pm
We are open every day of the year.
Tokyo time:

11:59(We are open now!)