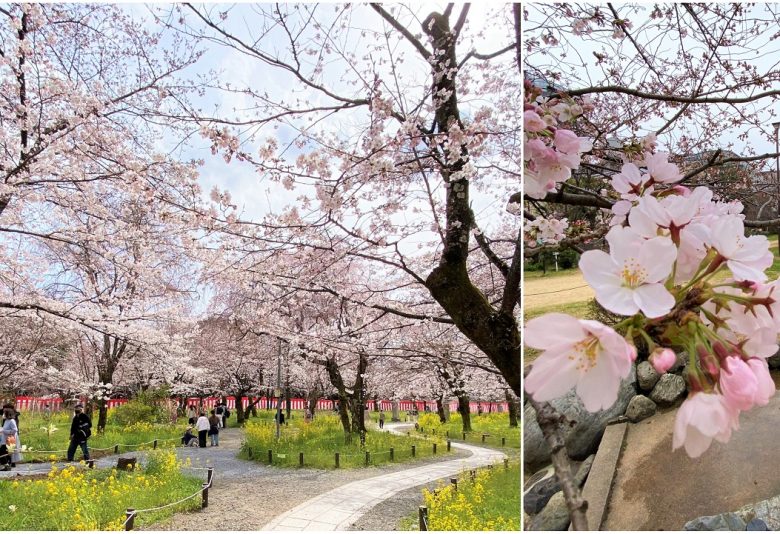 2022/04/04 (Mon)
Staff Blog
SAKURA HOUSE during March of 2022
March in Japan is a time for preparation and new beginnings. Foreign students get ready to begin their Japanese course for the year. Japanese universities also welcome graduates from all around the world. Local companies welcome foreign workers and interns in what shall be a great Japanese life experience. And at SAKURA HOUSE, we continued to offer our best accommodation options for all. As border regulations got loosen, individuals, friends, couples, groups and families have finally had their chance to come to Japan. At SAKURA HOUSE Tokyo and Kyoto, we continued to offer all of them the flexibility that these uncertain times need.
Lets look at what has been happening along March of 2022.
Worth the wait

After a long period of postponing dates and rescheduled flights, the Japanese borders allowed more entries to the country from this month. Long term visa holders could make great use of our long term accommodations and foreign friendly service.
During this month we continued welcoming many students, professionals and even Youtubers.
For those in need of a quarantine stay, SAKURA HOTEL has proved to be a most suitable option for many. Their 24 hour cafe offered convenience for meal plans. While the multilingual staff made the reservation process both easy and clear.
Hinamatsuri & events

Following with the welcoming of our new residents, we are delighted to show them different aspects of the Japanese culture.
From these, we invited all to celebrate the Hinamatsuri festival at SAKURA HOTEL CAFE HATAGAYA making origami and enjoying some unique sweets.
We spent a lovely time in conversation getting to know them all and sharing the beauty of this occasion.
We shall have more events in the future, so make sure you check them out.
We are back in the news

It has been 30 years since SAKURA HOUSE has accommodated residents from all around the world in Japan. This month, GaijinPot has helped showcase the highlights and memories we have had with our guests.
Our residents have also shared their experience of living at SAKURA HOUSE. We are happy and honored to be serving and providing spaces for people of all cultures coming to Japan.
We continue to thank all of those who have been in support of us and to those who we had the chance to accommodate.
Welcoming the cherry blossoms

The reason and main beauty that attracts travelers from all corners of the world, the cherry blossoms. This year many are fortunate to complete their trips just in time to catch this unique flowers in bloom.
We share some sights of them in both Tokyo and Kyoto for everyone still overseas to be able to enjoy them with us.
Make sure to follow us on social media to see the latest updates.
Facebook  |  Instagram (Tokyo)  |  Instagram (Kyoto)  |  Twitter
Views to remember

As many prepared their trips, this month we focused a bit more on the surrounding of our houses and apartments.
One aspect of several of our accommodations are their view. Whether it be from a rooftop, a private balcony or the sunlit entrance, we continued to show our special options from inside and outside.
You can also check our website anytime for more details and search for your perfect match to your needs.
Our multilingual staff continues to work everyday of the year to promptly help you with your life arrangements in Japan. Get in touch with our team of experts and lets settle your home in Tokyo or Kyoto, Japan this year 2022.
SAKURA HOUSE
Nishi-Shinjuku K-1 Bldg. 2F
7-2-6 Nishi-Shinjuku, Shinjuku-Ku Tokyo, Japan
Postal code: 160-0023
Google map
From Japan:
From outside Japan:
Mail:
Office hours:

8:50 am to 8:00 pm
We are open every day of the year.
Tokyo time:

00:13